CMS's and website builders are some of the most popular methods of building websites. Both can build excellent quality websites. Which solution you need will depend on your website and business goals. In this article, we'll look at CMS vs website builders, see what their differences are, and help you decide which you should choose.
The terms CMS and website builder are sometimes used interchangeably, but they are different things and they approach building websites differently. When comparing CMS's vs website builders, it helps to know exactly what we're talking about.
CMS's manage the website's content, such as blog posts, and you can add a theme on top of that management system.
Website Builders can include blogs, but their focus and strength is in providing the tools to build the website. Such as a frontend visual website building interface.
CMS
A Content Management System (CMS) is software that runs on a web server that lets you create, store, search, and manage content, which is typically stored in an SQL database. You have control over virtually every element. You're not limited to a specific host.
Popular CMS's include WordPress, Joomla, and Drupal. You can see more about them in the article WordPress vs Other CMS Platforms: How Does WordPress Stack Up Against the Rest?
You'll have to find a host, do your own maintenance (or pay someone else to do it), do your own backups, handle security, and add statistics via plugins. It's open source, so you can make any changes you want.
Build the site with a simple theme or design your own layout with a drag and drop builder, or purchase a premium theme, or premium layout or child theme. They have lots of themes and add-ons to choose from.
They can be more difficult to use and take longer to learn. You have more control over the design and features. You can create your own themes and plugins. They have lots of free and premium themes and add-ons.
You can build the site offline and move it to any server you want. Most hosts will install the CMS software for you. You can move your site from one host to another without many changes or downtime.
The process usually looks something like this:
Purchase domain name
Choose your hosting plan
Point your domain to the hosting plan
Install the CMS (or request installation)
Choose or upload your theme (edit if you want)
Purchase add-on services and products separately
Set up CMS (add plugins, create navigation, add SEO settings for the SEO plugin of your choice, create users, set up permalinks, perform backups, set up security, etc.)
Start creating content
Usability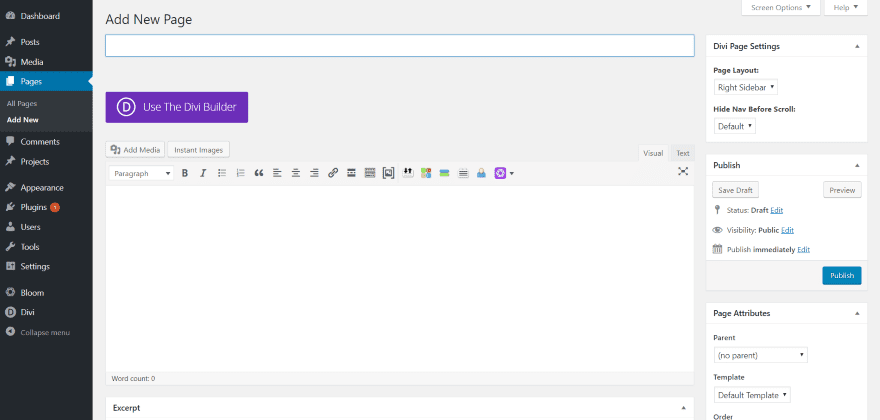 The usability is different among the various CMS's because each one is targeted to a specific audience with certain needs. CMS's typically make it easy to create pages and posts using intuitive tools.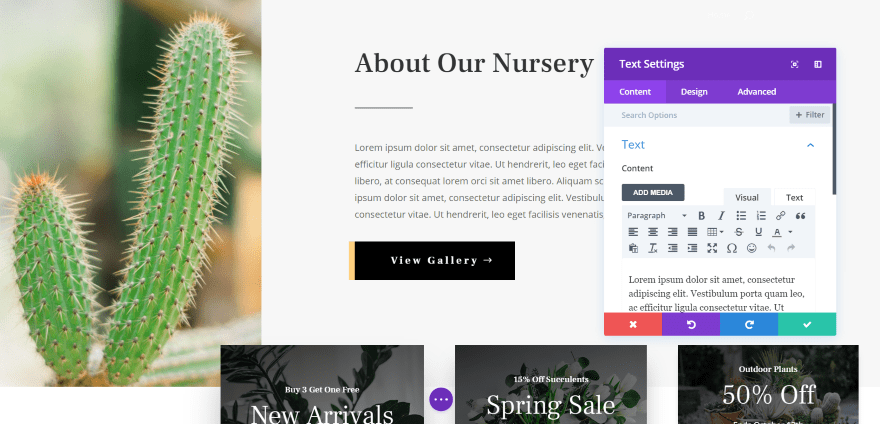 CMS's can also include intuitive builders. Of course, our favorite CMS is WordPress and our favorite builder is Divi. One advantage in CMS's is that you have lots of choices for builders.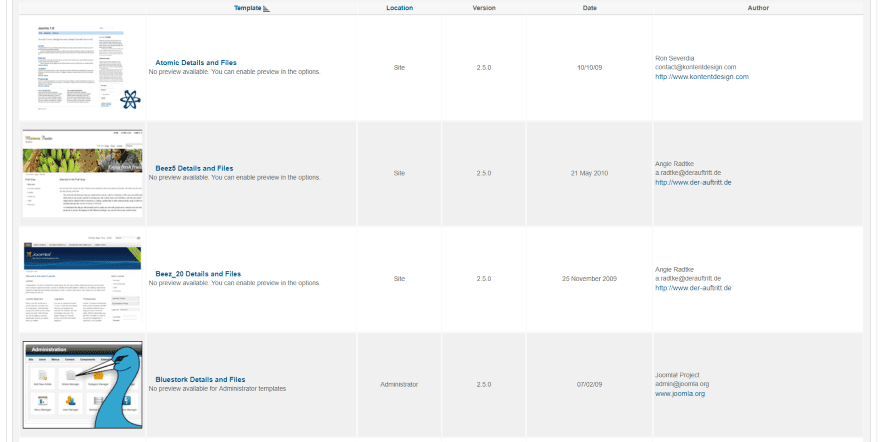 Choosing themes from the library is typically intuitive. Adding your own themes or installing plugins can be easy or difficult depending on the CMS you choose. Creating content with text and media is usually intuitive.
They're easy to expand. Making your own customizations requires coding skills with HTML, CSS, JavaScript, or PHP. Some themes or plugins simplify this and make it easier for beginners to use.
Sites tend to look similar unless the user customizes their own design or hires a designer. Custom designs by non-designers tend to not utilize best practices.
CMS Cost
The CMS's themselves are often free (at least the big ones we've mentioned). Costs come from hosting, the domain name, and any premium themes, plugins, or services you'd want to purchase. The price depends on the features you need. They can be cheaper or more expensive to build and maintain than website builders.
Typical prices for a basic website with managed hosting runs around $10 per month. Typical prices for a high-end website with managed hosting runs around $40 per month.
What They're Good For
They are great for blogs, business websites, eCommerce, creating forums, social networks, auction sites, schools, and websites with a large number of users. They're great choices for online marketplaces with multiple retailers too. If you need a website with a lot of content then a CMS is the best choice.
Website Builders
Website builders make it easy to create websites on the builder's hosting platforms. They use proprietary tools that only work on their platforms to build the pages. Their greatest strength is their ease of use. Anyone can build a website without having to worry about what goes on behind the scenes.
Some of the most popular website builders include Squarespace, Shopify, Wix, and Weebly.
There are lots of hosting plans to choose from. Plans include hosting, maintenance, security, backups, statistics, training, and support. Many use drag and drop elements to create your layouts and content. eCommerce options are available from many providers.
If you just need a website without a lot of content then website builders are a good option.
The process typically looks something like this:
Create an account
Choose your subscription
Choose a theme (edit if you want)
Choose or add your domain
Fill in the SEO settings
Start creating content
Usability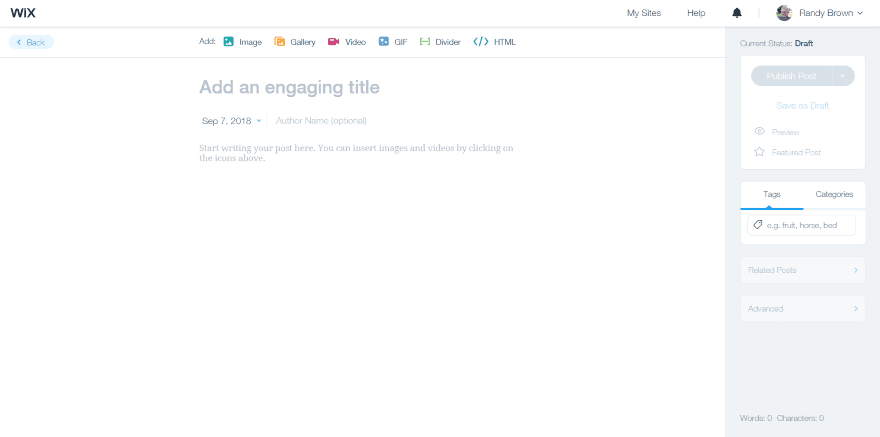 Usability will vary, but most are designed with beginners in mind and strive to make it as easy as possible to create your website and its content.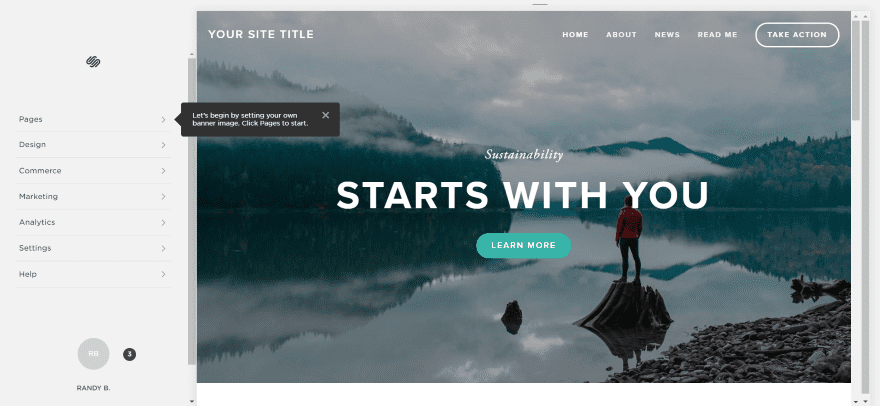 They focus on being easy to use, simplifying the process of building your design.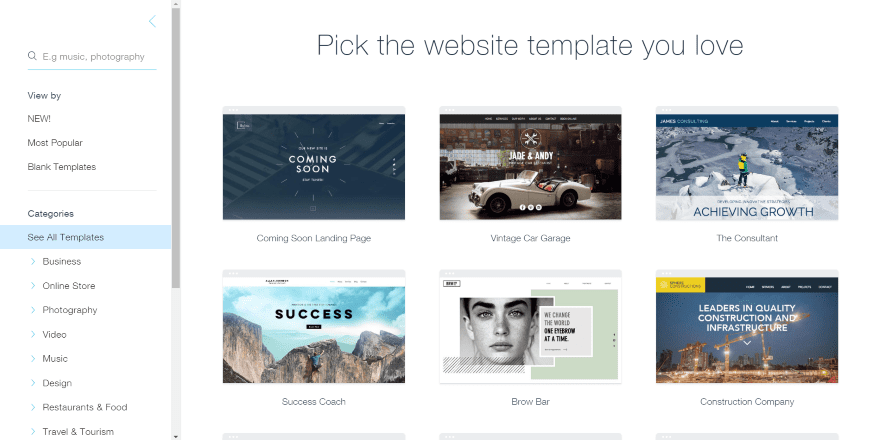 Choosing templates is easy. Some don't allow you to change your template once you've chosen it. Most provide simple tools to customize the template's colors and layout. Some include tools to build the layout from scratch if you want. They usually have fewer themes and add-ons to choose from.
You don't have to install the platform to the hosting provider. Simply choose the subscription level you want and the platform is ready to use.
They do not include a development or staging area. You don't have access to the server, so you can't do any server-side programming. They're not open source, so the changes in code are limited. You can use your own domain. If it's included, then you don't own it.
You can't move to a new host without moving to a different platform, which requires you to convert your site from one platform to another. They're proprietary, and moving them from one platform to another is often costly, difficult, or impossible.
They're not as flexible as CMS's and they can be more expensive to start and to grow. They're not suitable for larger websites. They don't scale well, but you can change your subscription to add new features. This does vary, so you'd need to check with the hosting company to see what the options for changing plans are.
Sites made on the same platform often look similar even if the user adds custom CSS or customizes the colors.
Website Builder Cost
Prices vary depending on the features, type of website you want to build, and the level of traffic you want. Some include free options so you can try the platform to see if you like it.
Typical prices for a basic site runs around $15 per month. Typical prices for a high-end website runs around $40 per month.
What They're Good For
They're great for personal blogs, small websites, small businesses that don't need a large site, non-profits, creatives that want to build a portfolio or sell their own products, restaurants, etc. Some have excellent eCommerce features built in, making them a great choice for online stores.
Which Should You Choose?
As this chart from W3techs shows, CMS's take the top three spots on web usage followed by several popular website builders. WordPress is the most popular CMS while Squarespace is the most popular website builder.
CMS Advantages
They can be used to create any type of website imaginable for any size audience.
You can build with a standard theme or use a builder and create your own layouts.
There are tons of themes and plugins to choose from.
Choice of hosts.
CMS Disadvantages
Some are not intuitive.
You're responsible for all maintenance.
Support comes from various services you purchase separately.
Possible compatibility issues.
Website Builder Advantages
Ease of use.
A website can be set up quickly and easily.
You don't have to worry about maintenance, security, backups.
Support is readily available.
Website Builder Disadvantages
Customizations are limited.
They're not suited for all website needs.
You can't move the site to a new host.
You might not own the domain.
Ending Thoughts
That's our look at CMS's vs website builders, their differences, and which works best for certain needs. CMS's and website builders are great ways to build your website and both have their advantages and disadvantages. What's best for you will depend on your specific needs. The information provided here will help you decide what you need so you can get your next website started quickly.
We want to hear from you. Which do you prefer between a CMS and a website builder? Let us know in the comments.
Featured Image via Graphic farm / shutterstock.com
The post CMS's vs Website Builders: What's the Difference and Which Should You Choose? appeared first on Elegant Themes Blog.