A New Quick Access Feature is Coming to Divi!
Divi's upcoming Quick Access feature will allow you to find and edit the design settings you want to faster than ever before.
As every Divi user knows, Divi comes packed with a wealth of design settings that make it easy to customize nearly every aspect of your website. But at times, the shear number of options, menus, and toggles can make it difficult to find the exact setting you want to edit quickly enough to maintain a smooth workflow. Thankfully, those days are numbered. When the Quick Access feature is released you'll be able to click on specific parts of a design element you have the settings modal open for and the design settings associated with that part of the element will automatically appear in the modal for you to configure.

A New Clickable UI Layer
Divi's Quick Access feature will add a new clickable UI layer to modules in the visual builder when you have their settings modal open.
The new UI layer will clearly indicate which design elements you can quickly jump to with a single click. Here's how it will work.
How the Quick Access Feature Will Work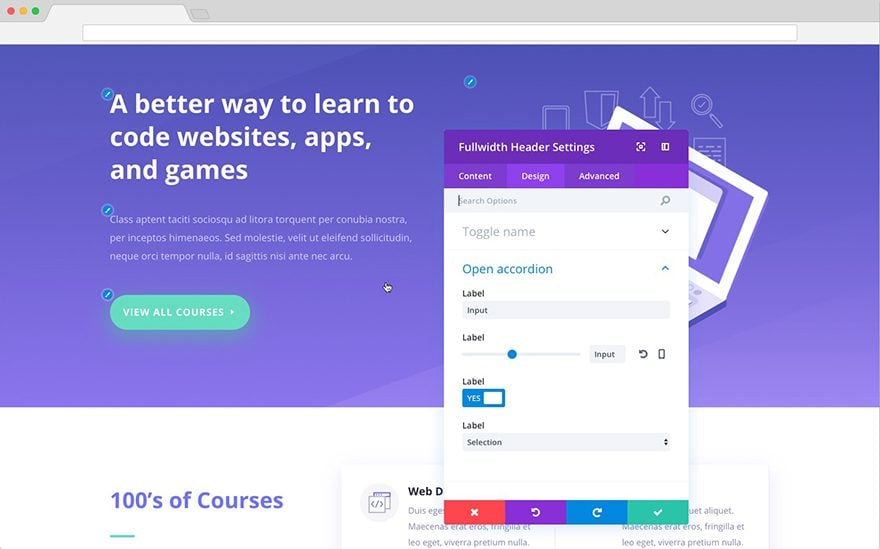 Let's say you've just opened the design settings modal for a fullwidth header module. Quick access icons will appear next to the design elements you can jump to with a single click.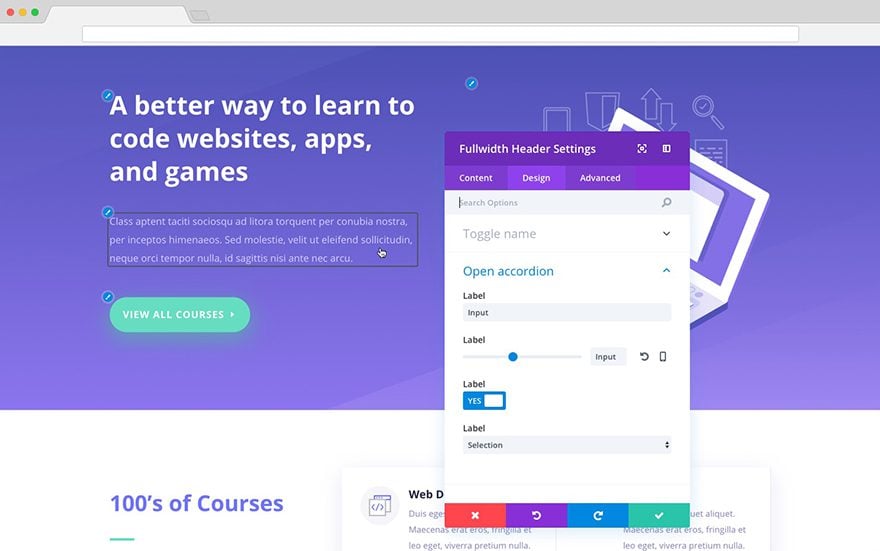 When you hover over one of these elements an outline will appear around it. And when you click on the outlined element the corresponding toggle in the settings modal will open, taking any and all guesswork out of finding the settings you're looking for.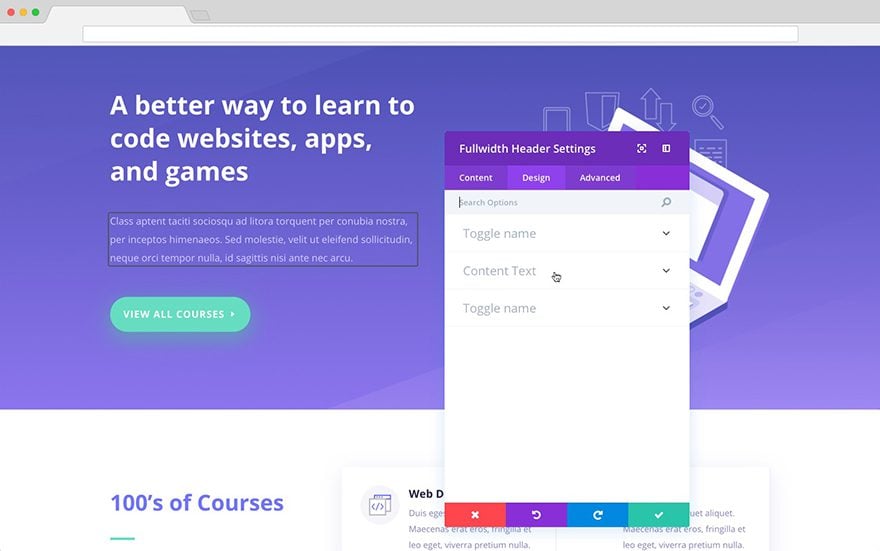 Additionally, if you're mousing over toggles in your settings modal the quick access feature will allow you to quickly confirm which design elements are controlled by the settings in that closed toggle by highlighting the quick access element. Then, when you click to open the toggle the outline will disappear taking you back to the normal design experience.

Faster Workflows Here We Come!
We're always looking for new ways to improve and speed-up the web design workflows of Divi users. We're confident that the upcoming Quick Access feature will do just that.
Whether you're a casual user, busy freelancer, or design agency pumping out Divi site after Divi site–spending less time finding design settings and more time making the changes you want the better. So stay tuned for this release and enjoy the power (and spare time!) of a faster workflow.
The post Divi Feature Sneak Peek: Quick Access to Design Element Settings appeared first on Elegant Themes Blog.