A Better Way To Jumpstart Your Pages
We want to make it easier and faster to build new pages, and to bring attention to some of Divi's most powerful tools.
Today we are introducing a new page creation workflow to the Visual Builder that makes it even easier to get new websites up and running quickly. Now, when you create a new page in Divi, you will be greeted by three page creation options. You can start from scratch, or you can jump straight into the Divi Library to load a premade layout. We are also introducing a brand new way to create pages in Divi: Page Duplication. You can instantly clone any existing Divi Builder page on your website and import it directly into the Visual Builder to jumpstart your new page. This really saves a lot of time!

Quick Access To Premade Layouts
And Divi Library Items
Depending on the type of page your are building, you can jump straight into to different page creation methods.
Choose Your Path

We are big believers in the power of our free Divi Layout Packs and in the many custom Divi Layouts that you save to your Divi Library. We are bringing these ideas to the forefront of the builder, allowing you to quickly access your library items right off the bat when you create a new page. Depending on the type of page your are building, and depending on the current state of your website's development, you can choose the path that best suits your needs.
Customize Your Default Pathway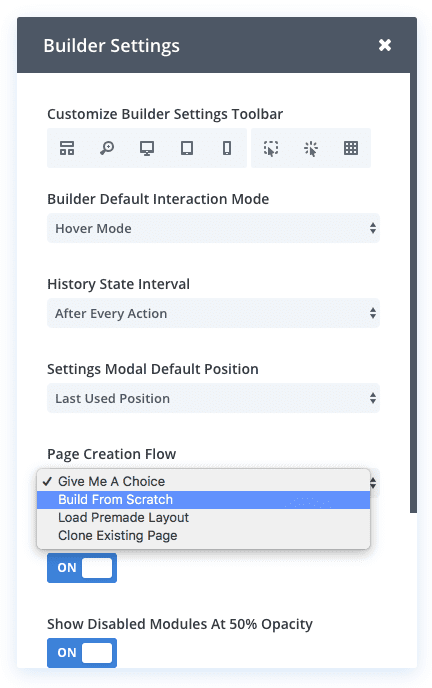 This new page creation workflow is completely optional, and you can even customize your desired default pathway within the Visual Builder interface settings. If you want to bypass the choice altogether, you choose to jump straight into either of the three options whenever the Visual Builder is loaded. If you want the builder to work just like it does now, simply choose Start From Scratch as your default page creation option. If you find yourself often loading layouts when you create new pages, you can choose "Load Premade Layout" as your default pathway. Every time you launch the Visual Builder, you will jump straight to the library and you can work from there.

Duplicate Any Page And Import It
Into The Visual Builder
Now you have access to all of your Divi Builder pages from within the Visual Builder. Instantly import any existing page content directly into the builder to jumpstart your new page.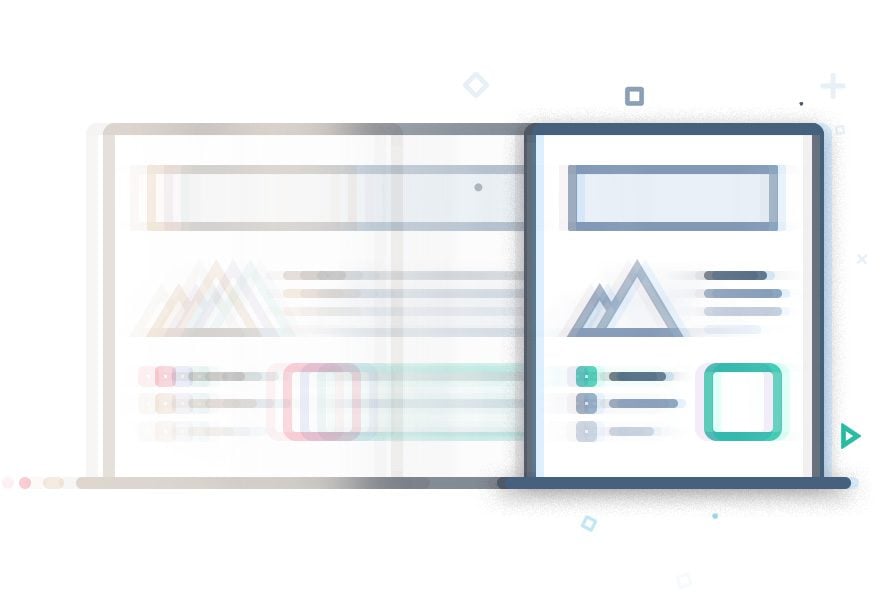 Even if you don't use our premade layouts, and even if you aren't using the Divi Library to build custom layout collections, you can still greatly benefit from our new page duplication pathway. Instead of creating all of your shared design elements twice, and instead of having to refer to different pages while you continue to build your website, you can simply duplicate an existing page and skip the tedious process of replicating your custom design and page structure. All of your existing pages work much like layouts in the Divi Library and can be accessed at any time from within the builder. Important any existing page into the builder instantly to jumpstart your new design!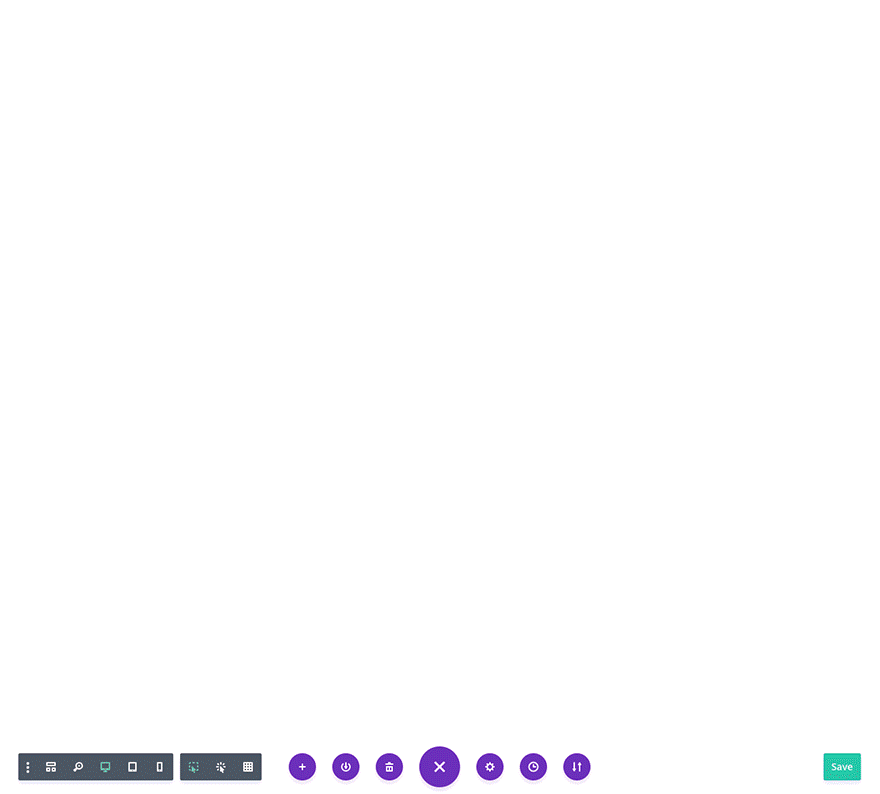 The new page creation workflow is available today, so download Divi and take it for a spin. Let us know what you think in the comments, and don't forget to check back next week for even more great Divi features coming your way.

Join, Renew & Upgrade Today For 10% Off!
Join the most enthusiastic and loving WordPress theme community on the web and download Divi 3.0 today. Using the new Visual Builder, you can build websites faster than ever before with its incredibly fast and intuitive visual interface. You have to see it to believe it!
Join Today For 10% OFF!
Renew Your Account Today For 10% OFF!
Upgrade Your Account Today For 10% OFF!
The post Divi Feature Update! The New Divi Builder Page Creation Workflow appeared first on Elegant Themes Blog.