Despite the perception that millennials are young, bratty and self-centered, they cover a broad range of age groups, personality traits and interests. Millennial birth years aren't defined, ranging from 1977 to 2000 depending on who you ask. That means they make up 25% of the population , and that marketing to millennials isn't as clear-cut as you may think.
Young millennials are in college; older millennials are parents of college students. They're do-gooders and adventurous travelers, creators and intentional decision-makers. They're tech-savvy, creative and purpose-driven.
Most importantly, at least for our purposes, they're buyers, and they're also influencing other buyers.
Before we continue, two quick things to understand about this article:
1. I didn't include stats about marketing to millennials. There are a bazillion* millennial-related articles and studies with hard numbers. Since they're so easy to find on your own, I opted to leave them out.
*not an actual stat
2. While I briefly mention social media, I've skipped the obvious, "Here's why your brand should be on social media" speech. It's 2019 and I trust you get it.
Here's what you need to know to market to millennials:
Brands need to entertain millennials.
Millennials may be buying, but they're not impulse buyers. Even if you sell physical products, it's more important to sell an experience and to make that experience something they have to have right now. In our article about four psychological tricks to boost conversions , we discuss how brands can play up FOMO (fear of missing out).
In this Instagram post, Pura Vida shows photos of its gorgeous offices, appealing to potential employees in the comment. This immediately makes the grass look greener on their side of the fence…or beach.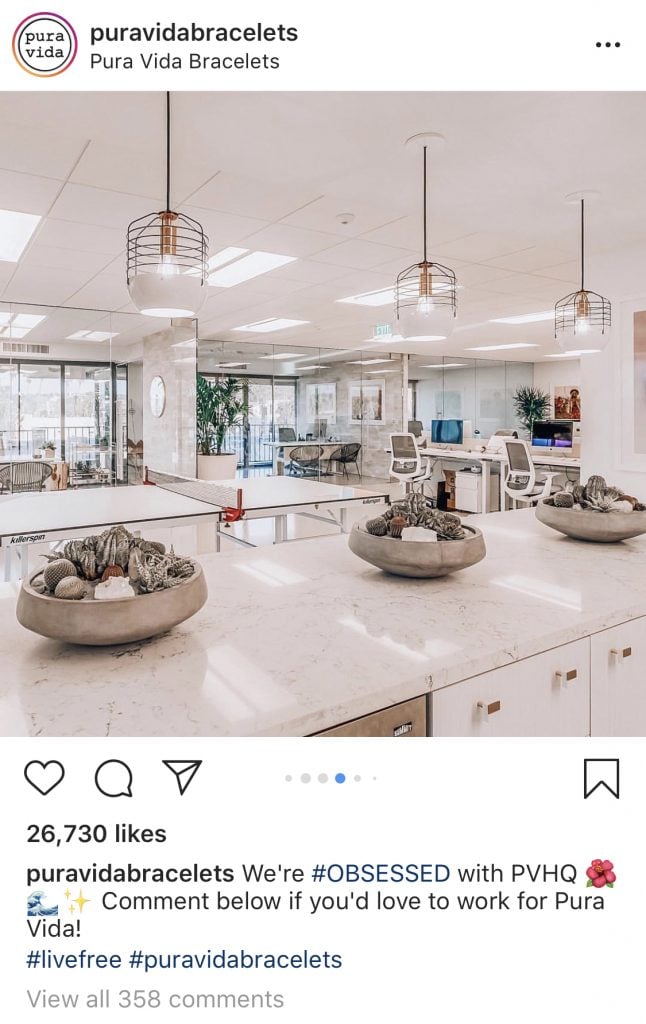 Here's another great example: I recently had lunch at a restaurant where reps from Don Julio were promoting their tequila. They offered me a refreshing, full-sized hibiscus margarita for free, no pressure to order another one after. I got a literal taste of what a balmy afternoon could be like at that restaurant, and I've already decided I'll be going back specifically for that drink.
One of the most obvious examples of how much millennials love to explore even if it doesn't lead to a purchase is Pinterest. Users add endless aspirational images and items to their virtual bucket lists, vision boards and wish lists. Your job is to figure out how to convert those customers so they go a step beyond collecting your Pins. We have a few articles about adding Pinterest to your marketing to millennials strategy:
You can also create polls for your website or social media to interact with your audience, like BuzzFeed News does with their fake news quiz on Instagram: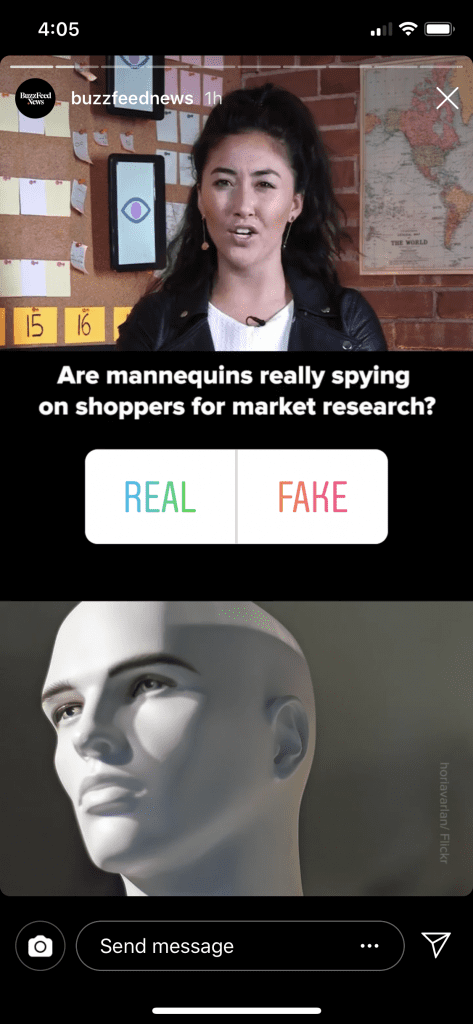 P.S. We have an article about how to create fun polls on WordPress .
Millennials want to be brand participants, not just spectators.
Sharing content from your audience shows your appreciation for them and support for how they use your products or services in their lives. It also provides brand content that you don't have to spend time creating.
When I ran social media marketing for a boutique guitar company, I had to find a way to stretch their teeny budget. I noticed that a lot of people were posting photos and videos of themselves using the guitars, so I created a successful Instagram account entirely populated with UGC (user-generated content). People loved it, and the branded hashtags I created grew more popular each month.
You don't have to go all-out like I did; UGC can be cleverly sprinkled into your marketing campaigns instead of overtaking them. Photography-focused Instagram accounts do this frequently by holding themed challenges.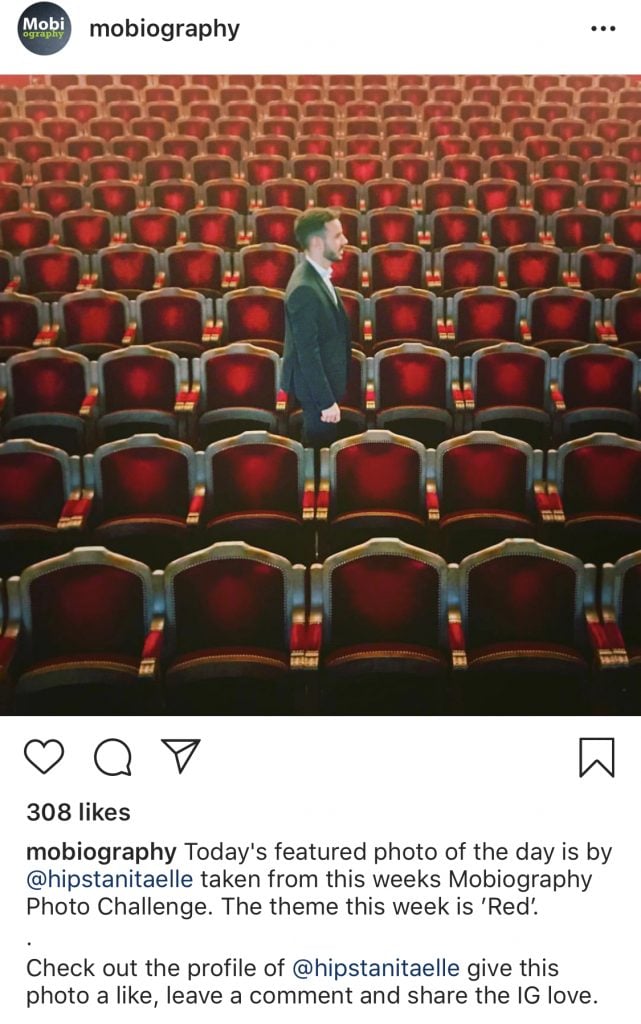 You can also use crowdsourcing to come up with new product or marketing ideas. For example, LEGO lets you submit a product idea through their website, and you can also vote on other submitted ideas. Some of the submissions are turned into actual toys.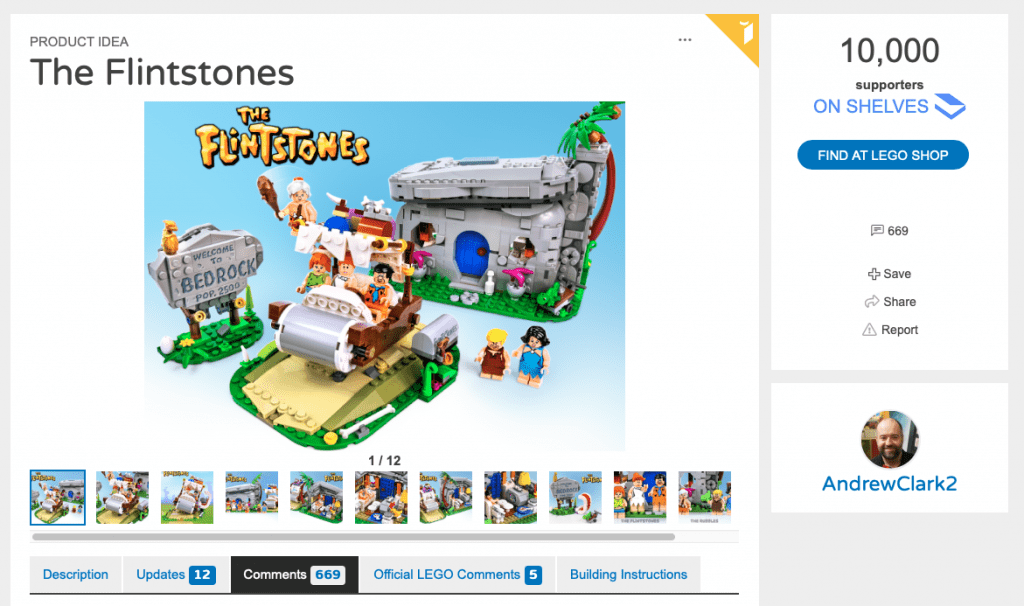 Here's the best part about getting your audience involved: you'll know early on if there's a market for the new product or service you plan on rolling out.
Brands have to create authentic, intriguing content.
Great content is a must-have for inbound marketing. Content creation is its own, huge topic that I encourage you to explore more, but here are four tips that'll get you started:
One word: help. Help your customers use your product, help your subscribers get more out of your newsletter content, etc. Help them. Beauty brands excel at this:
Don't create an SEO-rich article for SEO purposes alone. Your SEO should align with your authority and experience. It has to be valuable along with being optimized. Finding expert-level content is the next best thing to getting a personal recommendation; think of yourself as a mentor to your customers.
Your CTAs should reflect where the customer is in the journey. For example, don't put "Buy Now" on an article that's targeted to potential subscribers – "Learn More" is less intimidating.
"Write how you speak" isn't the best advice. This is business, not a lax conversation. Think of how you'd explain something to a pal (hint: jargon-free), but then polish it up.
We've written more about this topic in the past – check out our article about defining quality content and delivering it to your audience , or this one about refreshing your WordPress content .
Millennials want to use, not own.
Millennials may prefer to access something (borrow, lease, rent) rather than own it. This is why subscription services like Spotify are so popular. This is an interesting trend, because millennials earn less and save more than generations before them – and subscription services can cost more over time, which makes them an odd choice for financially-careful millennials.
For example, if you listen to the same 50 songs on Spotify, it would cost less to purchase each song from iTunes than to pay $9.99 each month for a Spotify subscription. However, the value is in not having to own the music, store it or decide what to do with it when you're sick of those songs.
Millennials strongly grasp the concept of declining value (and foresee trends shifting in the near future), which is why paying now even if you won't own later is attractive. Case in point: I spent far too many months researching which fitness watch to buy. I ultimately went with a FitBit Charge 2, but if I'd had the option to rent it or if I knew I could trade it in when they came out with a new model, I would've moved forward with the purchase much sooner.
Here's what you can do, whether your brand lends itself to renting or you only offer the option to buy: incorporate financial guidance into your marketing. Furthermore, frame that guidance to promote financial security, self-reliance and long-lasting value. Rent the Runway nailed it with this pop-up, but you can create long-form content, too.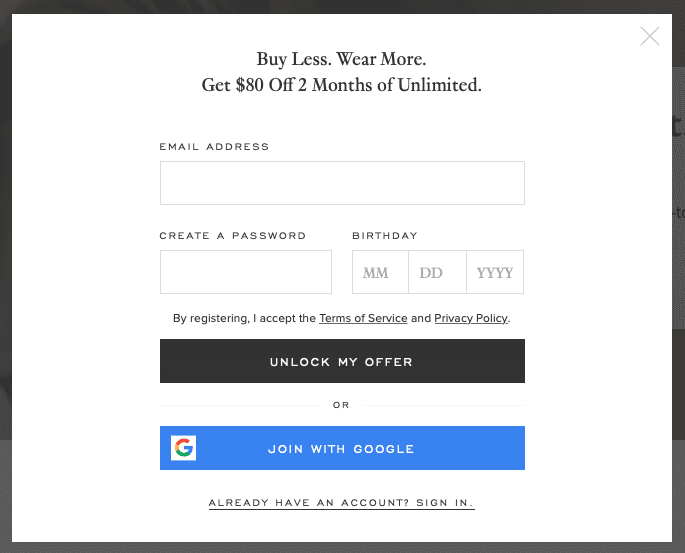 Millennials feel a responsibility to provide feedback.
I'm going to focus on positive feedback and how you can harness it to build social proof, but since negative feedback is a given, this article talks about how to handle customer complaints .
Positive feedback is free publicity for your brand, especially if it's recent – new reviews from the past 1-3 months are better than older reviews. There are a number of ways to use social proof to increase conversions. Here are four of them:
1. Show real-time stats of how many people are viewing a page, making purchases or subscribe to a newsletter. On our website, we have the number of our users at the top of the homepage.

2. Leverage social proof – referrals are much more credible than ads. Put together a case study of an actual client and use real numbers. Take positive reviews that customers leave on Facebook, Google, TripAdvisor, Yelp, etc., then display them on your product or service pages. Slack has an entire page dedicated to testimonials , including successful user stories and quotes from customers.
Bonus Tip: This landing page from Grammarly also displays the logos of the media outlets that have given the company love.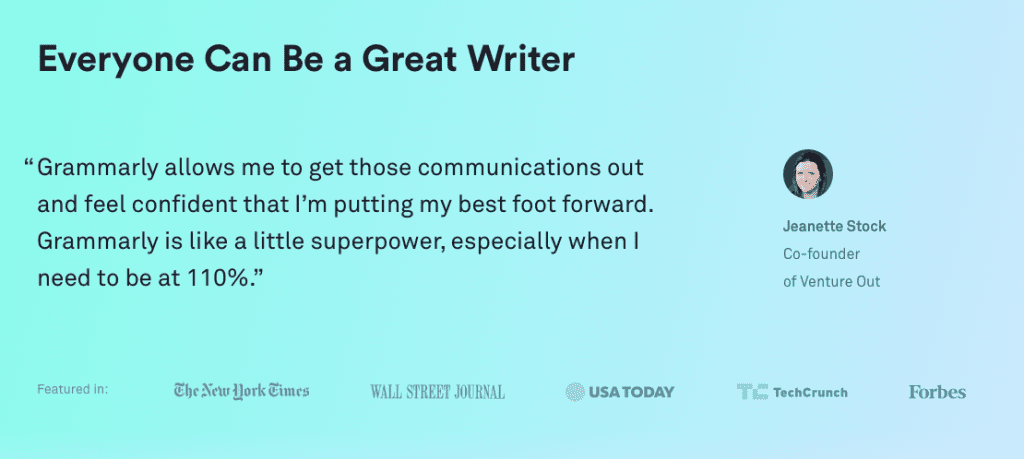 3. Mark items as best sellers or list additional products as, "Other customers bought…" At first, this looks like a basic cross-sell tactic. What it's actually doing, though, is proving to your audience that other people have already moved forward with their purchase.
4. Create an affiliate marketing or brand advocate program . You can turn your biggest fans and loyal customers into a dispersed sales team.
Brands have to stand for something.
Millennials are tuned in to societal issues, with eco-friendliness and health as two of their top priorities. Moreover, millennials are happy to spend more money if it means supporting a brand that supports a cause. The bottom line is that you have to stand for something.
Here's where it gets tricky: the cause(s) you choose have to stay true to your brand while also appealing to your audience. Don't pick just any charity to support; put some thought into it.
My favorite example of this is BoxLunch and their Get Some Give Back initiative, which provides a meal to someone in need for every $10 spent. BoxLunch sells unique pop culture clothing and gifts, with bright colors and cartoon characters kids would love. You only have to spend $10 to have that meal donated, and being surrounded by so much fun makes me think of all the families that don't even have that much to spare. Without fail, I make a purchase every time.
Wrapping Up
Defining your audience as "millennials" isn't enough – millennials are a huge group! By starting with strategies that are specifically targeted to millennials, though, you can try different ones until you land on the ones that work. Many of these techniques have crossover appeal, too. For example, you can entertain audiences as you get them involved in the product-choosing process. Further defining your audience to discover their specific characteristics and values will guide your custom "marketing to millennials" process.
In the spirit of finding your own marketing to millennials path, check out this article about embracing the motto "you do you" to grow your business .
The post Marketing to Millennials: What You Need to Know to Close the Sale appeared first on Elegant Themes Blog .