Last weekend I attended WordCamp OC and represented Elegant Themes. It was my first time out in the WordPress community as an official member of the Elegant Themes team–and I had a blast!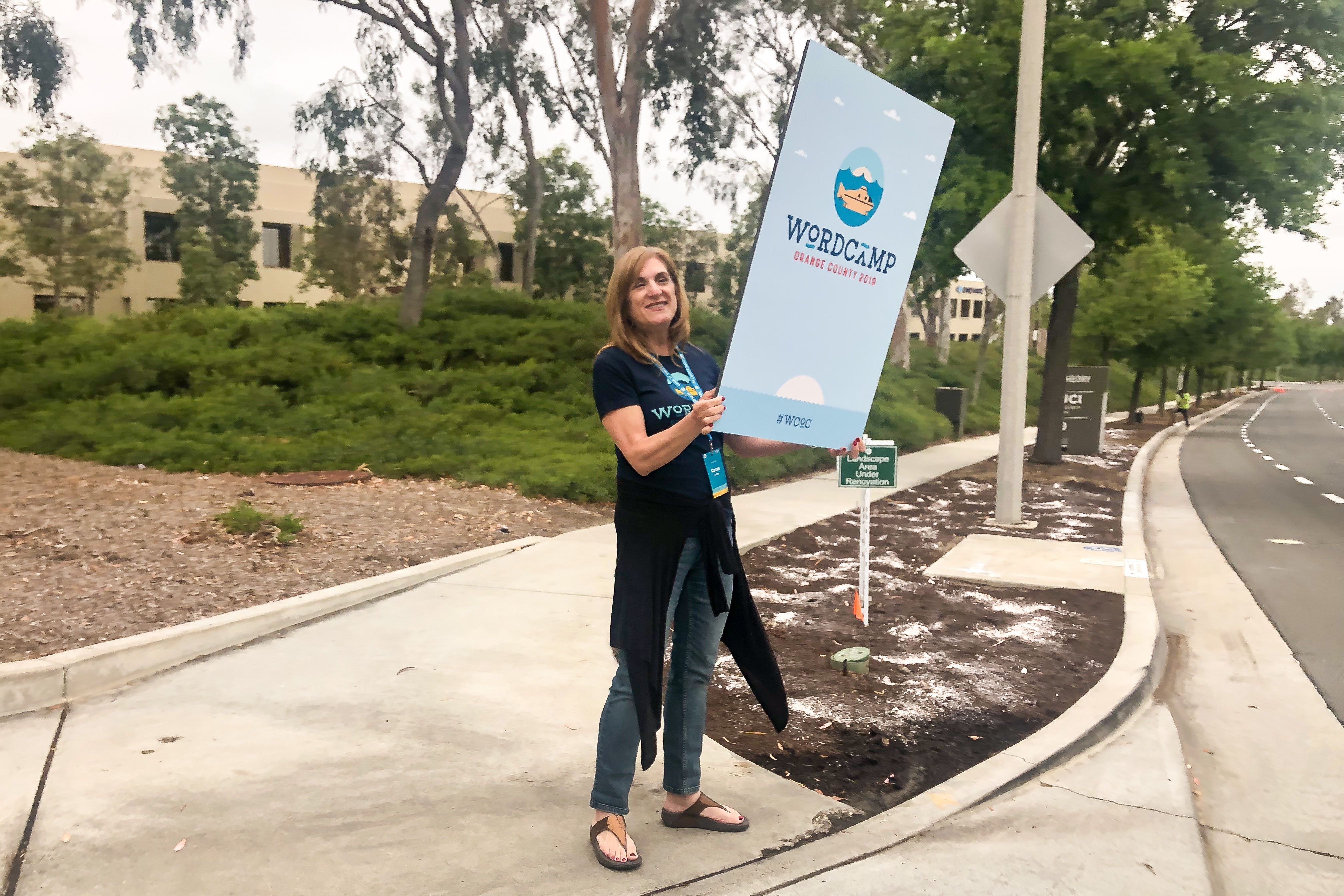 A little backstory: The WordPress community in So. Cal. is my second home. There's defs a sisterhood between the Phoenix WordPress community and the WP community in Southern Calfornia. We, sort of, grew up together having WordCamps early on and genuinely supporting each other. We were at each other's events so much that peeps couldn't tell exactly where we were from. Well, we were from the Southwest region of the USA! Many of the community members here in So. Cal. have a special place in my heart, so I'm so glad when I get to connect with them again!
For the first time, it was different. No longer was I representing my old WordPress agency. I was representing the well-known company Elegant Themes, creator of Divi. And I was met with nothing but love and support from my friends and acquaintances. I had countless conversations about my new role. The fam was so happy for me and Elegant Themes. All the feels were had!
Back to WordCamp Orange County 2019
The after-party was at Durty Nelly's as usual. This is truly one of the most amusing after-parties out there. I mean, it's karaoke, for Wellington's sake. I had a blast watching karaoke but did not get to perform because my "Summer Lovin'" duet buddy got cold feet and backed out. (Not gonna name any names but he's a partner at a famous page builder that we all know…
)
Have you ever watched WP Watercooler? I bet you have. The usuals on that show did a live event on Sunday, day two. There were some laugh-out-loud moments for sure!
WordCamp Orange County is famously known for Plugin-Palooza. It was their 5th year! A big thanks to Sucuri Security for sponsoring! If you haven't seen this go down yet, ya gotta!
After the camp officially ended, a group of us made our way to Downtown Disney. I mean, when in Rome, right?
We had the most delicious dairy-free and gluten-free ice cream from The Salt & Straw in Downtown Disney.
It was just me this year representing Divi. But the impact was real. We can't wait to connect at the next WordCamp. See which one is coming to your neck of the woods and let us know if you're attending! Check it out

WordCamps
The post WordCamp Orange County 2019 Recap appeared first on Elegant Themes Blog.