Google Drive has saved my life (professionally, at least) on any number of occasions. I know that some people are wary of services like Google Drive or iCloud for fear of being locked into a single company's ecosystem (or walled garden, as they're usually referred to), but there are a lot of benefits to using Google Drive if you're running a WordPress business. We use it here at Elegant Themes, and it makes putting things into your hands so much easier.
What is Google Drive?
First off, let's establish what Google Drive is. Google, the omnipresent power that it is, has created a suite of tools that when put together are called Drive. Included in the (default) suite are
Docs
Sheets
Slides
Forms
Drawings
My Maps
Sites
Pixlr Editor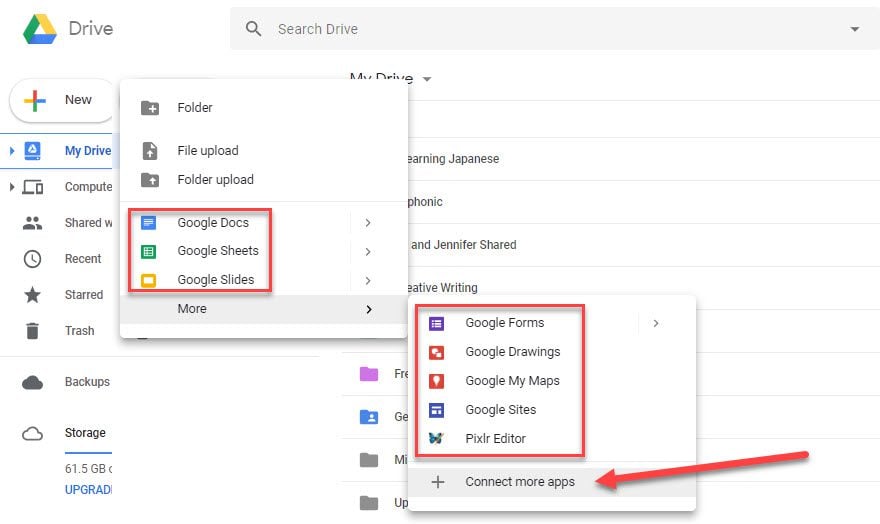 If that's not enough for you, just hit Connect More Apps and you are taken to the Chrome/Drive app store where you can integrate as many of hundreds (if not thousands) of first- and third-party tools as you want.
In addition to the apps you have, Drive also functions as a, well, drive. You get a certain amount of cloud storage for free with Drive, and you can upgrade that for a monthly price. With that, you can sync between any number of computers and the cloud to always keep your files up to date. In this way, it works pretty much just like Dropbox.
In many ways, using Google Drive as a primary tool for your WordPress business isn't so much about the power of the tools themselves, but the flexibility and efficiency that you're able to achieve with your workflow. The entire suite of tools works together so seamlessly (and with other apps like Slack and Trello and even WordPress itself) that taking advantage of these feature will no doubt increase your company or team's efficiency.  Which will then (hopefully) increase revenue.
So…with all that said, now that we have a foundation of what the platform is, let's jump into how you can use it to drive your WP business to the next level.
1. Real-Time Collaboration

The biggest selling point of Google Drive in almost all respects is the inclusion of real-time collaboration. You and your team can be in the same document at the same time, making real-time edits. While this may not sound like an out-of-this-world, blow-your-mind feature, it absolutely is. As a member of a team who works a world apart from one another, being able to get on a Google Hangout and work on a post, meeting agenda, or planning document is invaluable.
If your WordPress business specifically relies on content via articles and posts, Google Drive can really speed up your editorial process if done correctly. Instead of sending drafts back and forth between writers and editors, you can be in the same document at the same time, making real-time edits. Even if you use the Submit for Review and Pending status in the WordPress dashboard, being able to work together prevents back-and-forth messages like these:
Editor: Hey, yesterday's article needs a fix. I set it back to a draft for you.
Writer (half an hour later): Okay, I submitted it to pending again.
Editor: I set it back to a draft one more time because of this other thing.
And so on and so forth. That probably looks familiar to a few of you. Taking advantage of the real-time editing instead of using it for simple document sharing will really power up your business. Especially if all your writers' permissions are set to "Suggest Edits" instead of editing outright.
2. Live Chat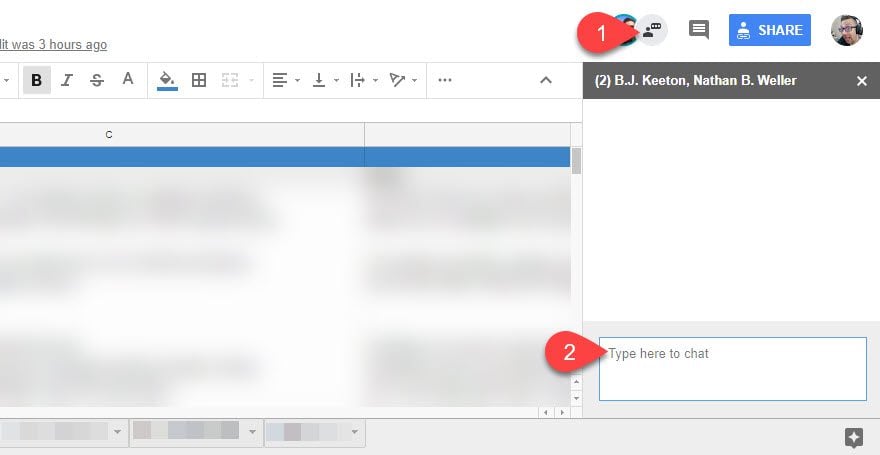 In addition to the real-time collaboration aspect of Drive, each document has a live chat option if you have more than one person in the doc (or sheet or slide) at a time. You just need to click the chat icon next to the document participants. As people come in and out, they are added to/removed from the chat. I realize that many of you (us included) use Slack or something similar for your team communication, but that shouldn't keep you from using the integrated chat.
Reason being, it's more efficient. Keeping Slack open in another tab or as a separate program means you're always going back and forth. You're getting separate notifications. And you have to divert your attention from the work you're doing. If you're using the chat option, you can toss pertinent links, commentary, and everything right there in the document. And you can search it later and keep the whole conversation in context — which is perfect when you need to go back to a previous project and instead of having to go through thousands of messages archived months and months ago in Slack, you can simply look at the chat archives here.
But what about comments? you may be thinking. And comments are great for anything that is a one-off that may need a single reply and can then be resolved. But if you're dealing with a discussion, comments are not your friend. Plus, you may get emails about every single comment message, and trying to search through them for to track a single conversation is simply unbearable, even with the comment-thread feature (beside the open chat button).
3. Hangouts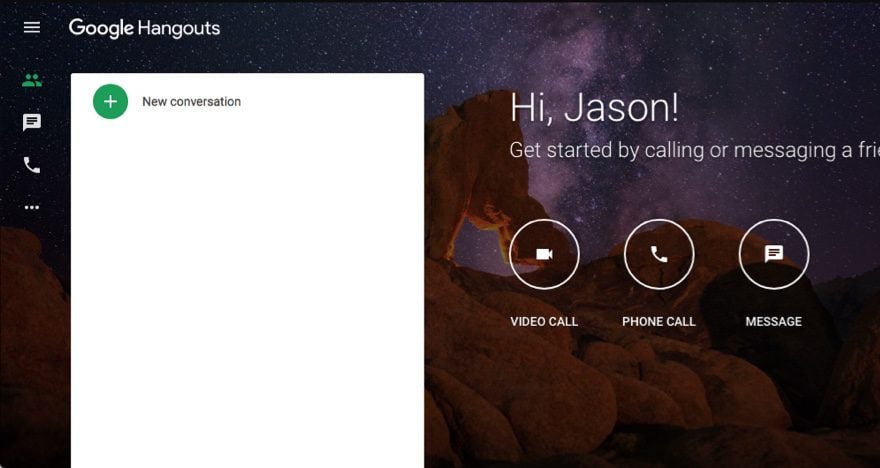 In much the same way that live chat is used, you can do the same thing with Hangouts. Hangouts does have a chat in the window it opens (which is great for meetings, but not so much when collaborating in real time in a document), but you can keep the call open in the background while you work. Again, it's not any different than another VOIP service or call (Skype, or even Slack calls); however, since it's integrated into Drive, anyone who's involved already is just a click away from a video/voice call to collaborate on any given document or project. It's a quality-of-life inclusion that you can't fully appreciate until you've used it, I think.
4. Slack Integration (Among Others)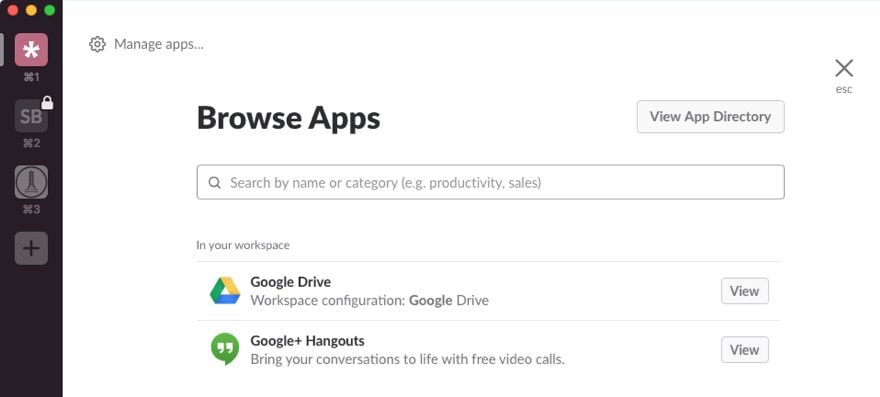 Now, I've said a lot of stuff that may come across as Slack is great, but…, and knocking the service. That's not what I mean. So let me say this: Slack is great, but… (haha) Google Drive makes it even  better. Really. You can install it to any Slack workspace you want from their app store.

There's no way all of these features don't enhance your WordPress business. Sure, they don't directly tie to WP itself, but they make creating content for WordPress sites much more pleasant. I can't count the times that I have personally been working on a post, only to receive a Slack notification of a comment, revision, or invitation to edit that was time sensitive far quicker than the automated emails came through (if they came at all, in a few cases).
The same integration is available for Trello and Basecamp and any number of other project management and team communications suites. Google Drive is such a pervasive and ubiquitous tool that you should absolutely take the time to (or have your admin) integrate whatever apps are available to link Drive into your service.
5. Using Google Sheets as a Team Dashboards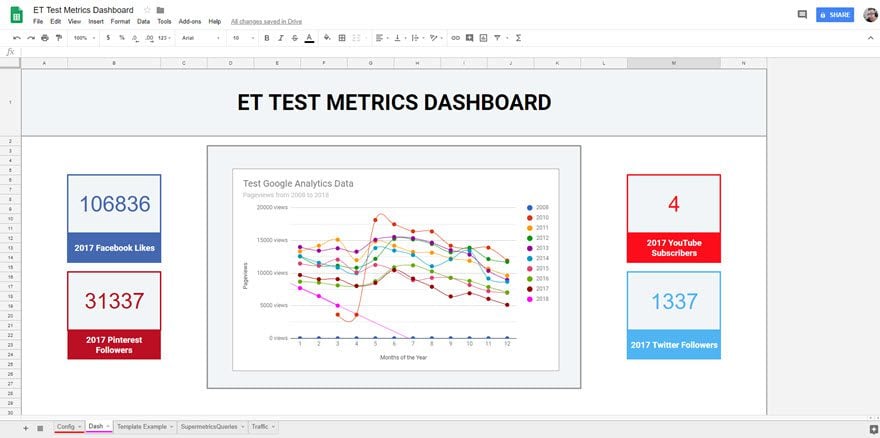 Admittedly, I am pretty wary of spreadsheets. They're functional, but they're not sexy. Apps…now they're sexy. When it's possible to use an app or program to do something that someone suggests a spreadsheet for, I opt for the separate app. But honestly, sometimes having a separate app just isn't possible. And if you're trying to keep everything within the same ecosystem (Google Drive in this case), keeping your data in a spreadsheet just makes sense.
Luckily, there's an addon for Google Drive called Supermetrics. It really supercharges what you can do with Google Sheets, and so that even people like me can get them to perform adequately.
Basically, you can set up an entire analytics and monitoring suite for your business using Drive (and even bringing in Google Analytics, too). It lets you have have an at-a-glance rundown of what is going on with your site, SEO, the blog, social channels, and anything else you need to import and look at. This kind of dashboard for your team is not a replacement for a suite for tracking services or their built-in tools, but it works amazingly well for aggregation, analysis, and pinning down improvement areas (not to mention highlighting successes).
6. Sync with Google Photos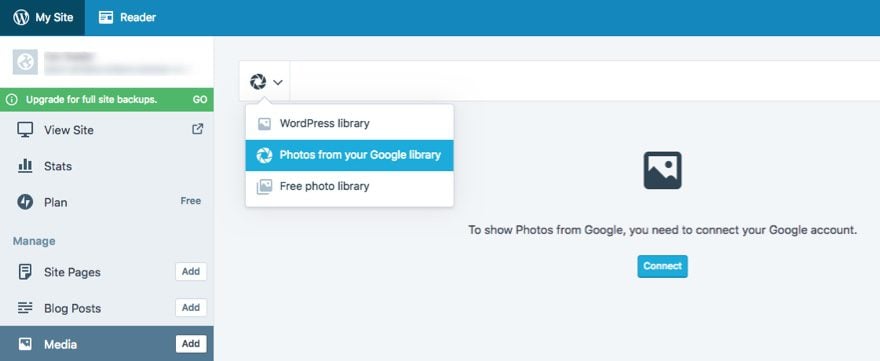 Since Google Drive has file storage as a primary foundation of the service, I'd be remiss if I didn't show you one of the more useful connections to WordPress regarding that. In addition to being able to export backups and large media files from plugins like UpdraftPlus or services like Zencastr, the official Jetpack plugin supports Google Photos media library imports. Again, powering up your WordPress business is about efficiency. Keeping your photos in one place (for free and with unlimited space) and then being able to import them into your WP media library is invaluable.
If you run a WP business, you are probably on the go a lot. You may not even use the same computer or device day by day. Cloud storage is your friend, especially when you don't know where and when your next hard drive will be coming from. You may work from public computers (raise your hand if you've lost something important because you forgot to back it up before your session ended). Plus, how many times have you been told "Sure, you can use my computer. Just don't download anything at all."? (That's a rarity these days, but it still happens.) You might even have to put in whole days of working on your smartphone.
Regardless of why you'd need to keep pics in Google Photos, you should be. And honestly, probably are regardless. So linking the service to WordPress and then being able to import your Google Photos directly into your media library will increase efficiency just enough that you will wonder why you've downloaded/uploaded/Recycle Binned images for so long.
Note: Currently you aren't able to access/import Google Photos from your wp-admin of self-hosted Jetpack-enabled sites. You will need to import those photos from your site at WordPress.com in order to see them on your self-hosted site.
7. Dictate Documents Like a Boss

I sometimes imagine what it would be like to sit back in my office chair (feet up on the desk) and dictate important emails and notes to my personal assistant. I would use cool phrases like "next line" and "new paragraph" as I rattled off a symphony of the english language. Well, with Google Doc's voice typing functionality, this dream has become reality (kind of). I don't really sit back in my chair, I have to click a button to start dictating my text, and I have to check the final draft for grammar just to be safe. But at least I still get to use some cool phrases even though I have to say "new line" instead of "next line". And I find that it is really useful for things other than drafting emails. It is also a convenient way to record notes during client meetings without having to interrupt the flow of conversation with typing. And I sometimes use it to record blocks of text from images or screenshots of content that I need to add to my website.
8. Store and Embed Videos
If you are looking to host your large media files (like Videos) outside of WordPress, Google Drive will allow you to link to those files within your WordPress site. Also, Drive makes it easy to embed videos directly on your website.
Once the video has been uploaded to Drive, open the video in a new window.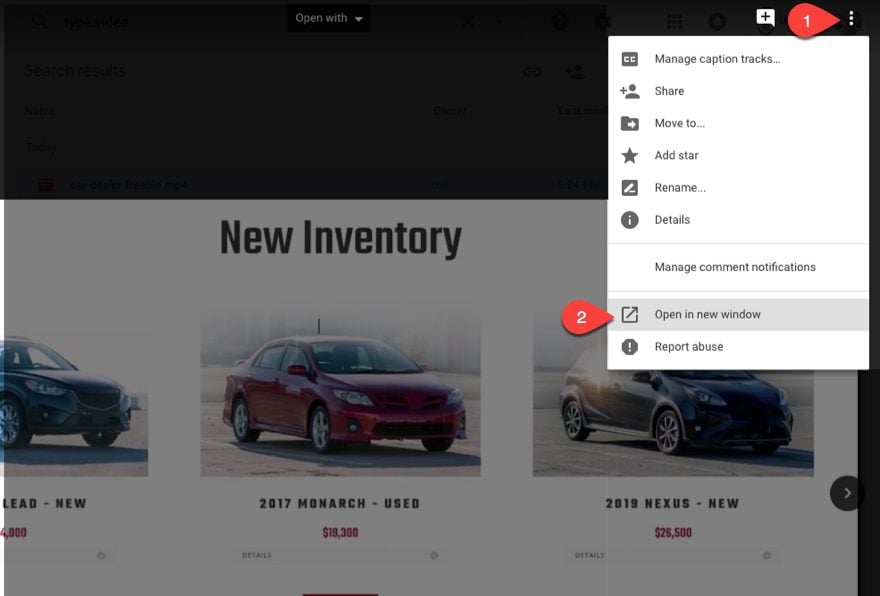 Now all you need to do is open the file in a separate window. Open settings again and click the "Embed item" link in the menu.
Copy the embed html code and paste it on your webpage.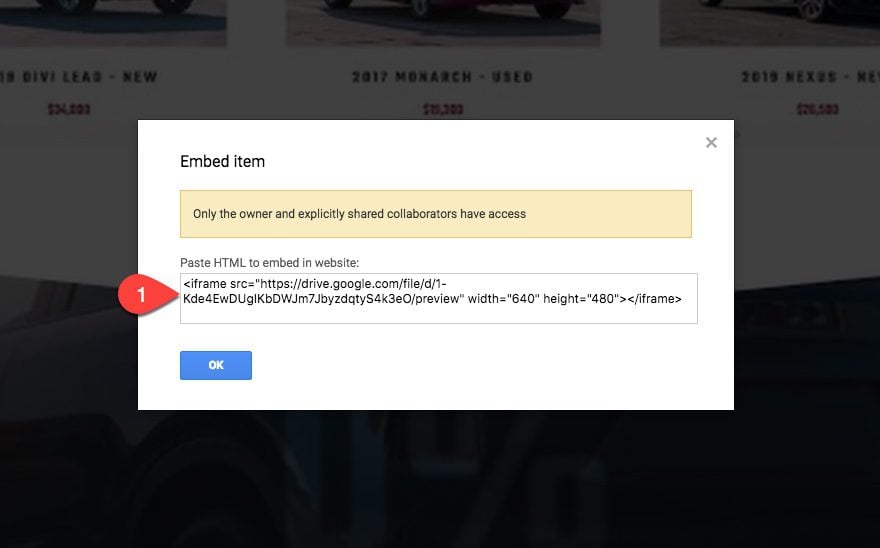 9. Google Slides for Webinars (and other presentations)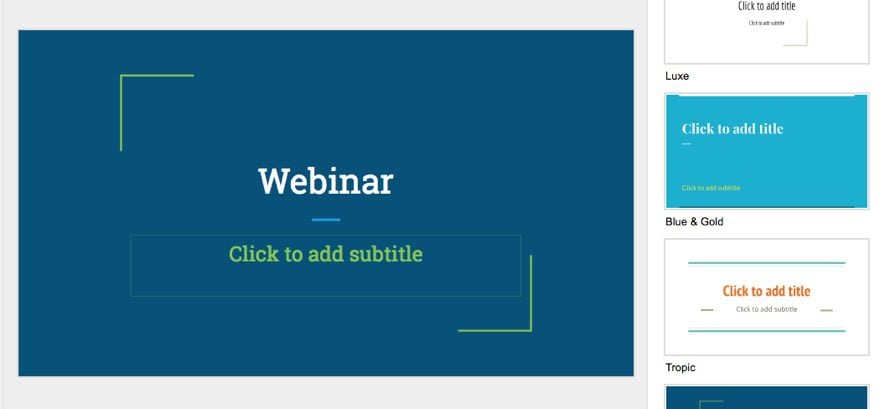 Webinars are a popular way to educate customers about your product, grow your email list, and, in the end, make more money. But a lot of the webinars I've seen have pretty horrible presentations, mostly due to the design of the slides. Google Slides can help ease the pain of designing a template for your webinar slides. And you can just launch the presentation and deliver your webinar straight from Google Drive. Once done, you can easily share your slides with your audience for reference.
You can also easily add Google Slides presentations to your WordPress website.
10. Use Google Forms for things like Contact Forms, Client Questionnaires, and Surveys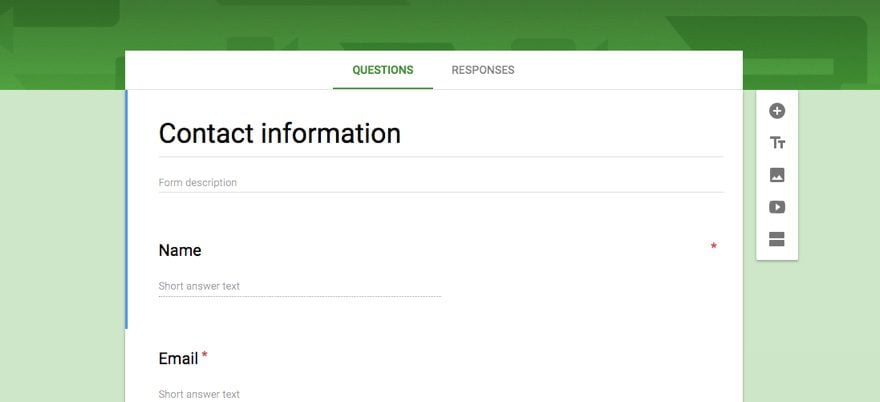 Any online business will need a reliable method for collecting and storing important information from their customers. Google Forms offers a convenient platform for creating forms for many different use cases. You can easily embed a Google form to your WordPress website and all the results can be accessed from Google Drive.
A WordPress business could use google forms for many different use cases, including contact Forms or Client Questionnaires for on-boarding.
Google Forms can be a simple yet powerful solution for surveying your visitors for market feedback, employers for happiness levels, customers for reasons they jumped ship. You can even use a survey to improve your website experience. Whatever the reason, you can easily embed a google form on your site or send users to the designated form page on your Drive.
If you want to use another software like Typeform, don't forget that you can easily create a zap to store all those entries neatly in a Google Sheets spreadsheet.
11. Integrate Docusign with Google Docs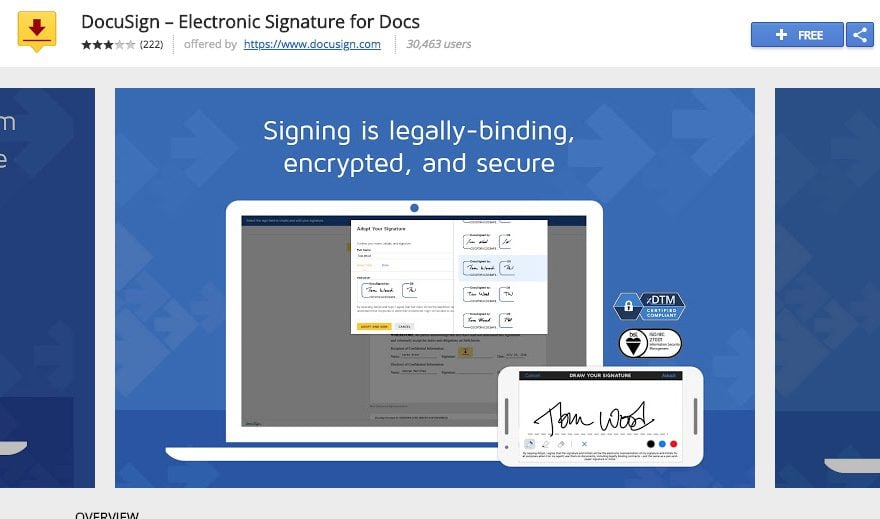 Running a WP business usually means most (if not all) of your meetings take place online. That means contracts, and other important documents, need to be signed electronically. DocuSign is a popular e-signature online service that works with Google Drive. All you need is to get the extension from the chrome web store and you can easily send/share your documents right from Google Drive (or Gmail) and then automatically store them securely in your Drive. Unless of course, you enjoy using a printer, scanner, or fax machine (they do still exist).
DocHub also has another popular extension for editing and signing PDF Documents and Word Documents straight from Gmail.
12. Google Drive File Stream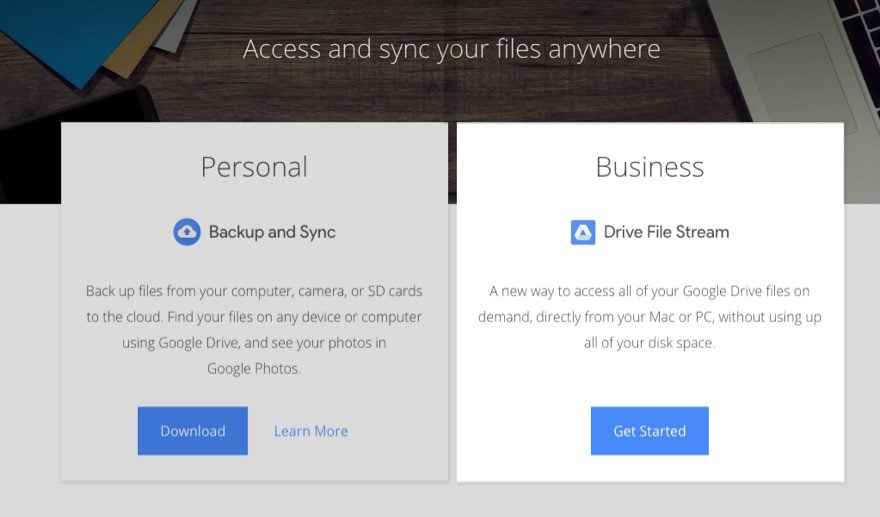 I don't know about you, but I like keeping files in the cloud because I hate overloading my hard drive with files which I know are full of things I don't need anymore and I don't have time to sort through. But I also like the convenience of being able to search through my files (or cluttered mess) on my computer. The Google Drive File Stream application seems to have provided a way to have my cake (or cloud) and eat (or search) it too. This may seem like a small convenience, but don't underestimate the annoyance of an overloaded hard drive when running a business.
The Drive File Stream is available with their Business plan and is a step up from their Backup and Sync application which is free for personal plans.
13. Backup Your WordPress Site on Google Drive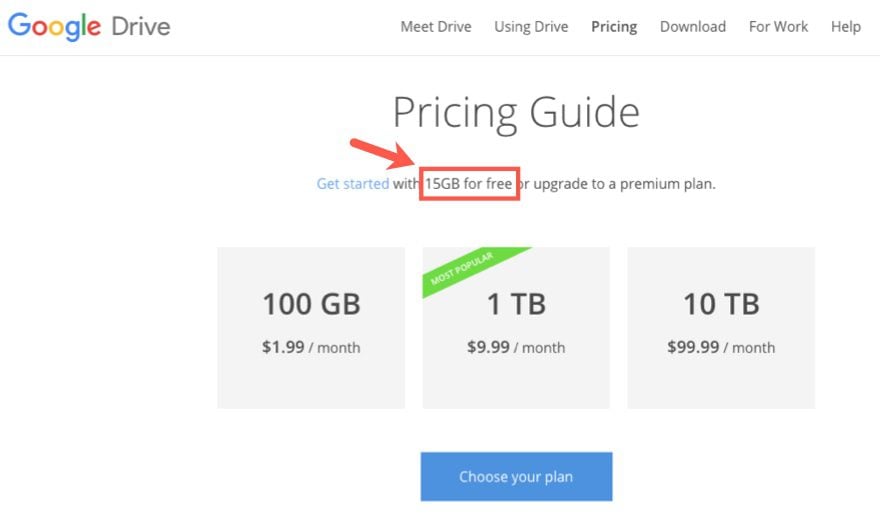 There are a ton of solutions/plugins out there for backing up your WordPress website. But, not all of them are free, and those that are tend to store your backups on your server (which can crash). Google Drive does provide a good amount of free storage space (15GB) which can be used to store your backups to a remote location, accessible from anywhere.
You can Create a Drive Backup of your WordPress Website through the use of a WordPress backup plugin like UpdraftPlus – for FREE.
14. Import Blog Posts from Google Docs to WordPress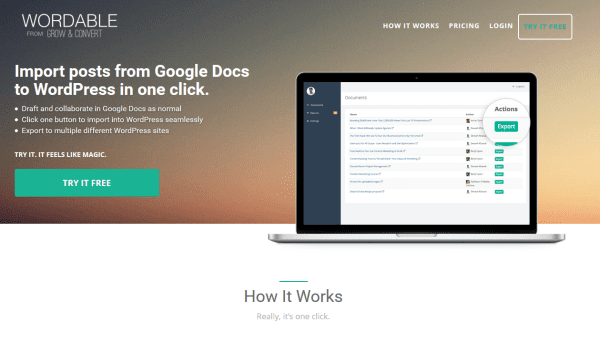 If you have ever tried to copy content from Google Docs into a WordPress blog post, you may have noticed that things don't always transfer cleanly. The html gets some additional formatting that you don't really want. But there are ways to merge the the two effectively. Wordable offers a premium service that allows your to import posts and pages directly from Google Docs with a click of a button (see review here).
There is also free solutions including the WordPress.com to Google Docs Chrome extension and the Mammoth .docx converter plugin.
15. Embed Google Calendars in WordPress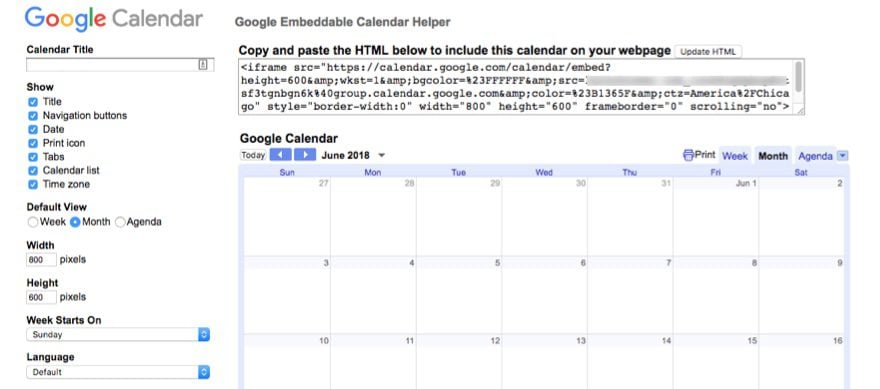 I realize that Google Calendar is not technically Google Drive (all these apps blend together in my mind after a while), but I thought it worth mentioning considering the popularity of calendars for WordPress and and WordPress business.
No one wants the headache of managing one calendar for your website and another on Google. Thanksfully, adding a Google calendar to your website is pretty simply. Once you customize the calendar within Google Calendar, you can generate an embed code that can be pasted anywhere on your WordPress site. The code is an iFrame which simply means what you see on the website is actually hosted on Google. So styling the calendar will challenging using CSS in WordPress. So if you need more control over the calendar design, you can use a plugin like Simple Calendar.
16. Showcase Google Calendar Events on WordPress with A Plugin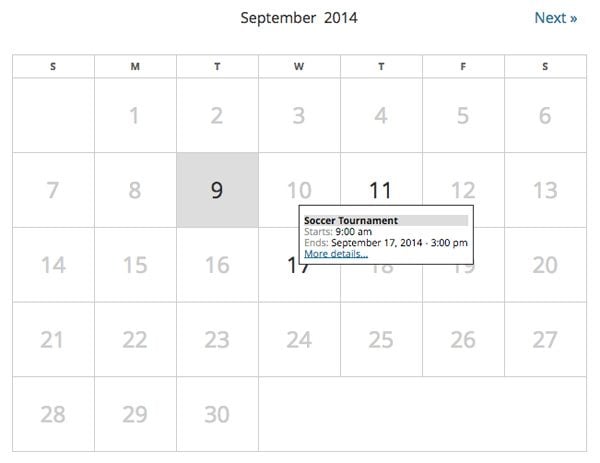 Instead of settling for a Google Calendar embed code, there are WordPress calendar plugins that integrate with Google Calendar to open new doors for customization and display options. Simple Calendar and WP Google Calendar Manager will do the trick. Both make it easy to add Google Calendar events to WordPress
17. Integrating Google Sheets and WordPress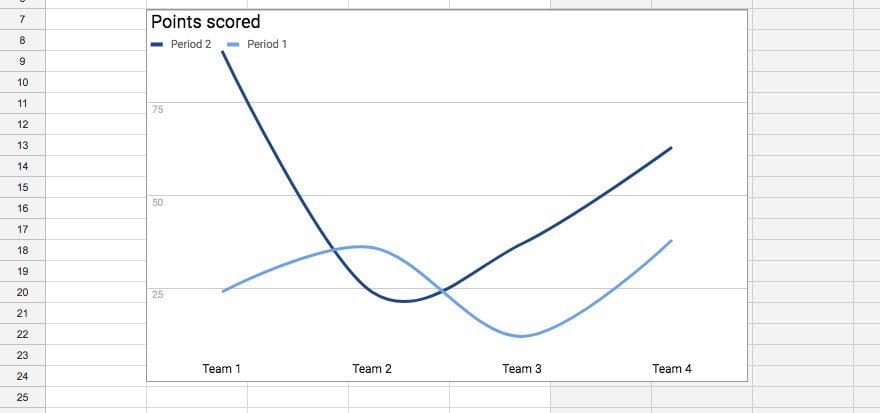 If you are familiar with Google Sheets, you know how easy it is to convert your spreadsheet data into a beautiful chart or graph. It is pretty "mathi-magical" stuff. And there are ways to display these beautiful illustrations of data directly on your WordPress site. You could opt for a WordPress plugin like the Inline Google Spreadsheet Viewer which can turn your Google Sheets data into dynamic spreadsheet, charts, and tables and insert them anywhere on your website (learn how).
Alternatively, you can publish a spreadsheet (or chart) to the web directly from Google Sheets to get an embed code you can paste to your webpage.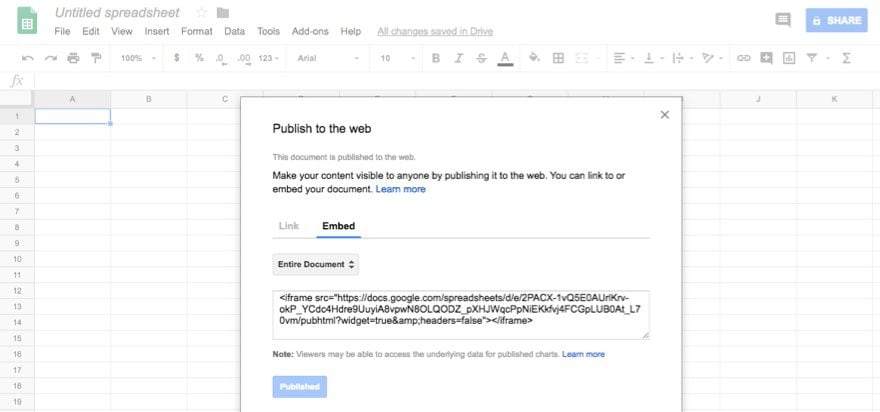 18. Use Google Slides to Create Images for WordPress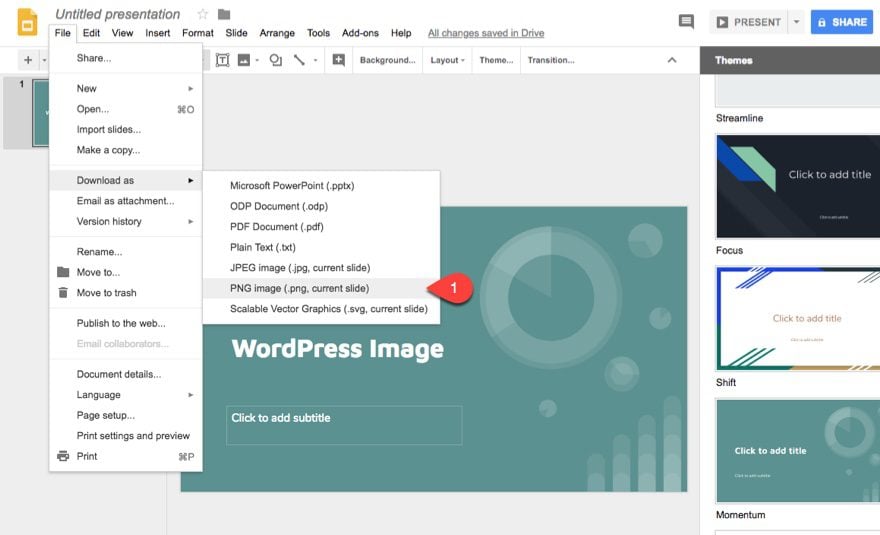 Not all businesses are lucky to have a skilled graphic designer on hand to create those custom images needed for their website. That's why there are many options available to bridge the gap between businessman and photo editor for your WordPress images. Google Slides is one of those options.
The great thing about Google Slides is there are wonderful free templates/themes out there that will jumpstart the process of designing your own images from scratch.
All you need to do is design a slide and download it in JPEG or PNG format.
19. Google Meet for Video Conferencing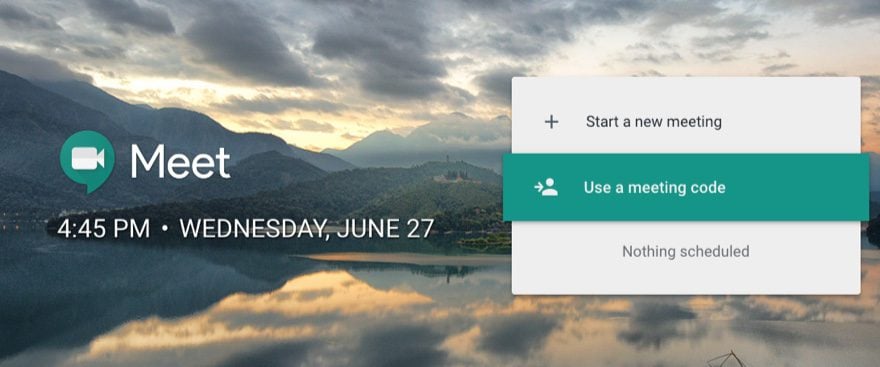 Google is constantly evolving their communication products. This includes Google Hangouts. Now, Google Hangouts is branching out to include Hangouts Chat to create a more Slack-like experience for your business. And Google Meet (or Hangouts Meet) is becoming a prize fighter in the video conferencing industshery.
So if you have access to G Suite, you may find Google Meet to be just what you need. For $5 a month, you can host up to 25 video callers with some other useful features similar to most of those video conferencing software giants out there. The G Suite Enterprise edition allows you to connect with up to 50 people.
See if Google Meet is the right fit for your business videoconferencing.
20. Search and Access Docs from Email
This one has been around for a while, but if you live on Google Docs the way I do, it is a valuable resource. When composing your many emails from Gmail, you can insert Google Drive files directly from the email interface. Just click the Google Drive icon at the bottom.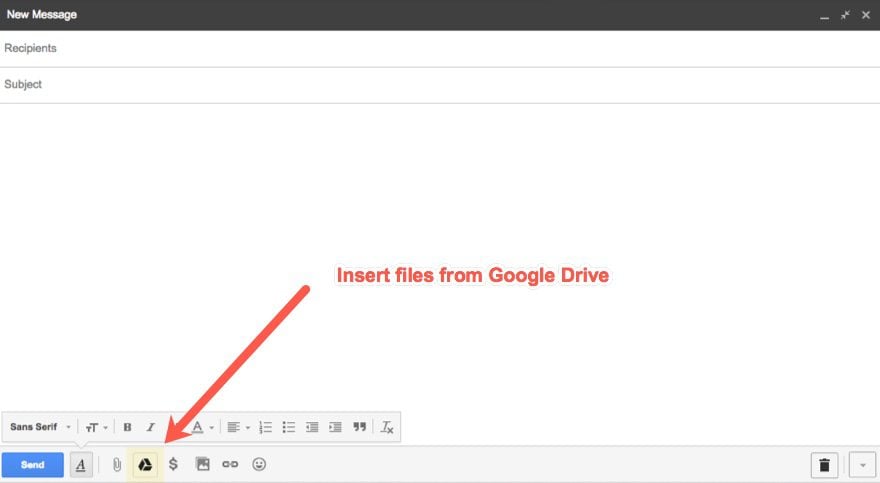 Then you can search through all your folders and insert your file either as a link or an attachment.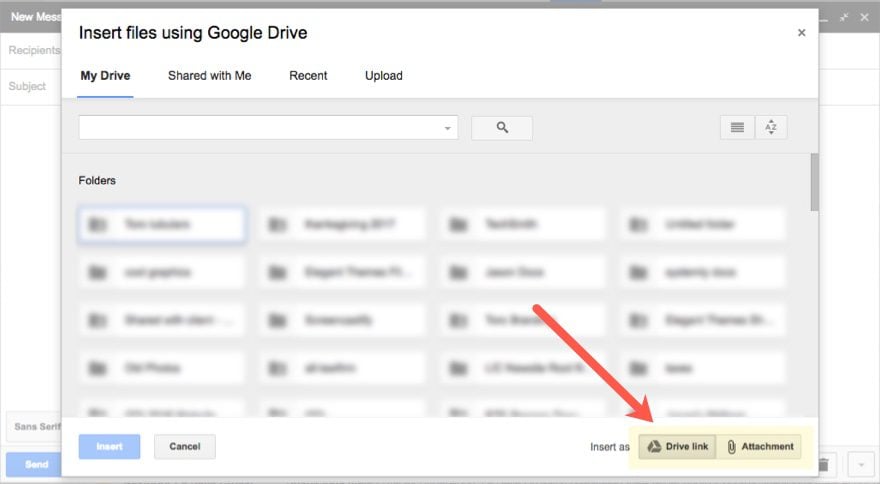 21. Take Advantage of the Specialized Linking System in Google Docs
Google has some helpful features to help you link to different areas (headers) of your Google Doc. This is a great time saver for combing through large docs containing weekly meeting notes on certain projects. The only think you have to do is make sure you organize your doc with proper headings. Google will take care of the rest. Google has a built it Document Outline display that will turn those headers into a clickable table of contents on the left of your doc. Simply click the view tab and select "Show document outline".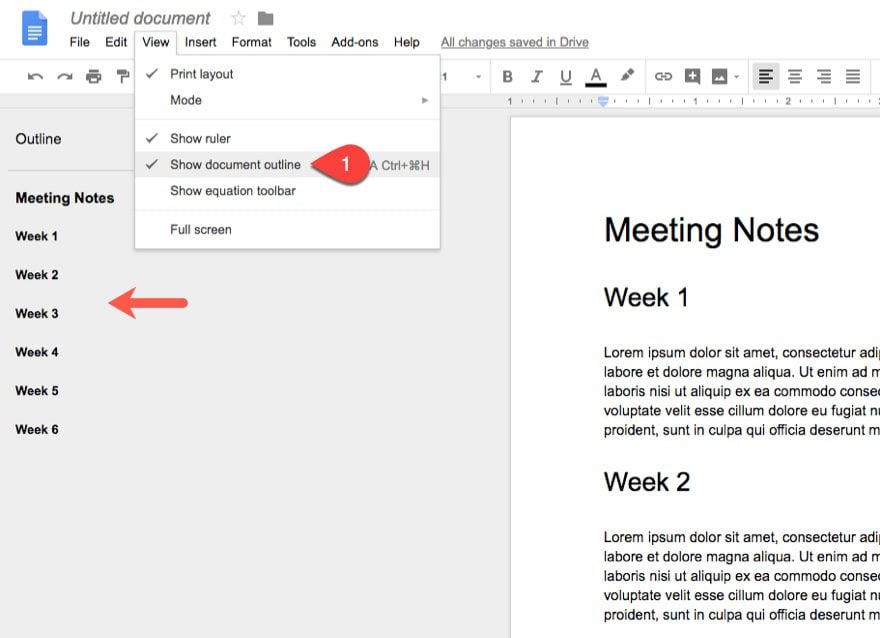 But sometimes it's just easier to create another doc instead of having all your info in one long page. Google makes it easy to create links to other documents to speed up the process of accessing related info. It also helps you organize a network of related content.
Just create a link and start typing the name of the doc or folder in the link box. Your documents will start to appear below for easy access.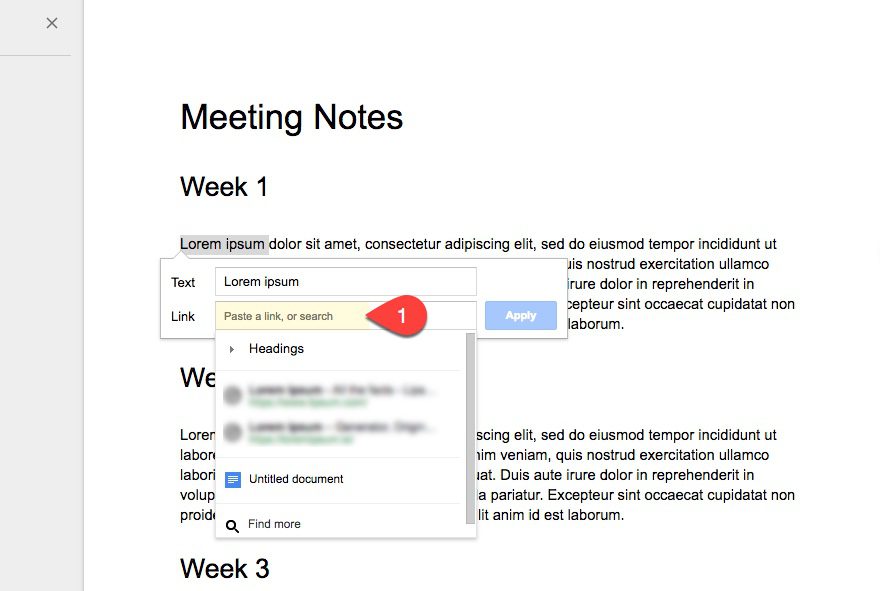 22. Revision Tracking
When multiple people are working on the same Google Doc, you need to be able to know who made certain changes and when those changes are made. This is crucial for any project manager. Google Docs has the ability to show these revisions based on user and time. Simply click the File tab and select Version history > See version history.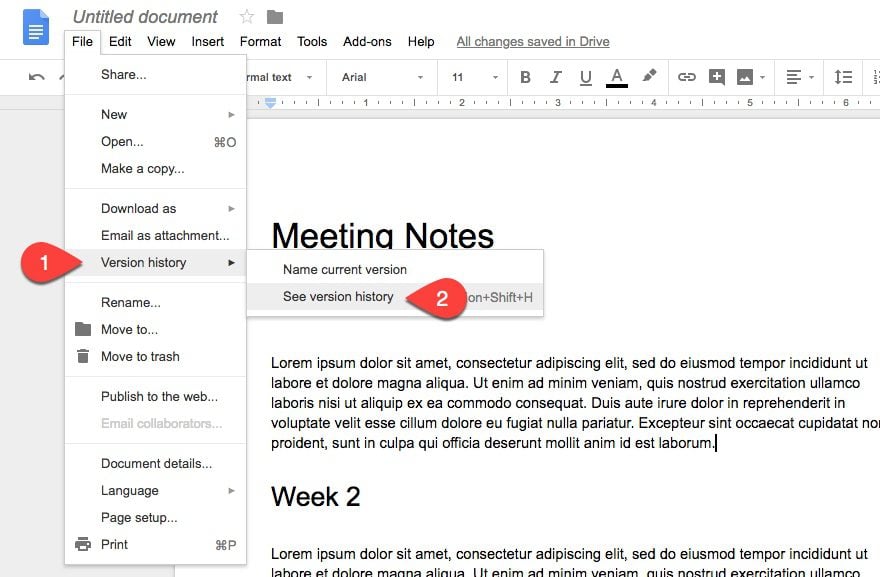 Now you can view all revisions in a left sidebar and click the revision you wish to view.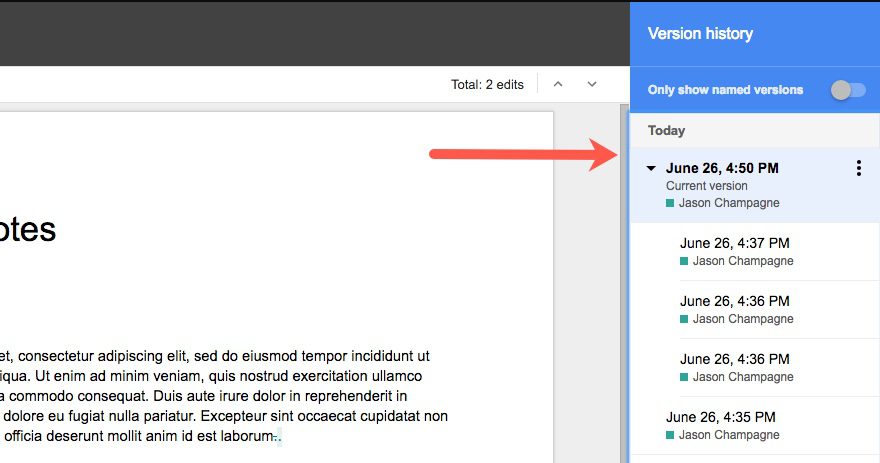 Now you can work together revisions in a snap.
This revision tracking is also available in Google Sheets, Slides, and Forms as well.
23. Use Google Drawings to Sketch Wireframes and Design Infographics
Google Drawings has an intuitive UI for creating all kinds of helpful illustrations easily. Sure, it doesn't pack the same punch as Illustrator or Sketch, but it can be useful for sketching wireframe and designing infographics.
Wireframes are useful for sketching out a blueprint of your website before it reaches the design phase. It can save your WordPress Web Design business a lot of time. So if you are looking to save money, Google Drawings can definitely do the trick. It offers all the shapes and text elements you need to create and align your wireframe.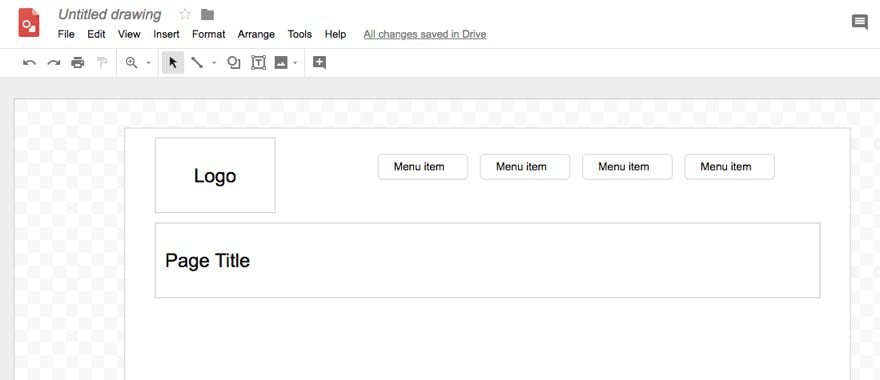 If you want to up the scale of professionalism for your wireframes, there a many free wireframe templates available. A quick google search of Google Wireframe templates should get what you need.
And if you need an infographic to display on your website, Google Drawings can be a simple solution. Your infographic may not go viral or win awards, but it can boost your website with extremely helpful illustrations. And, because you can create charts and graphs based on actual data in a Google Sheet, you can speed up the process of design by inserting those charts created automatically.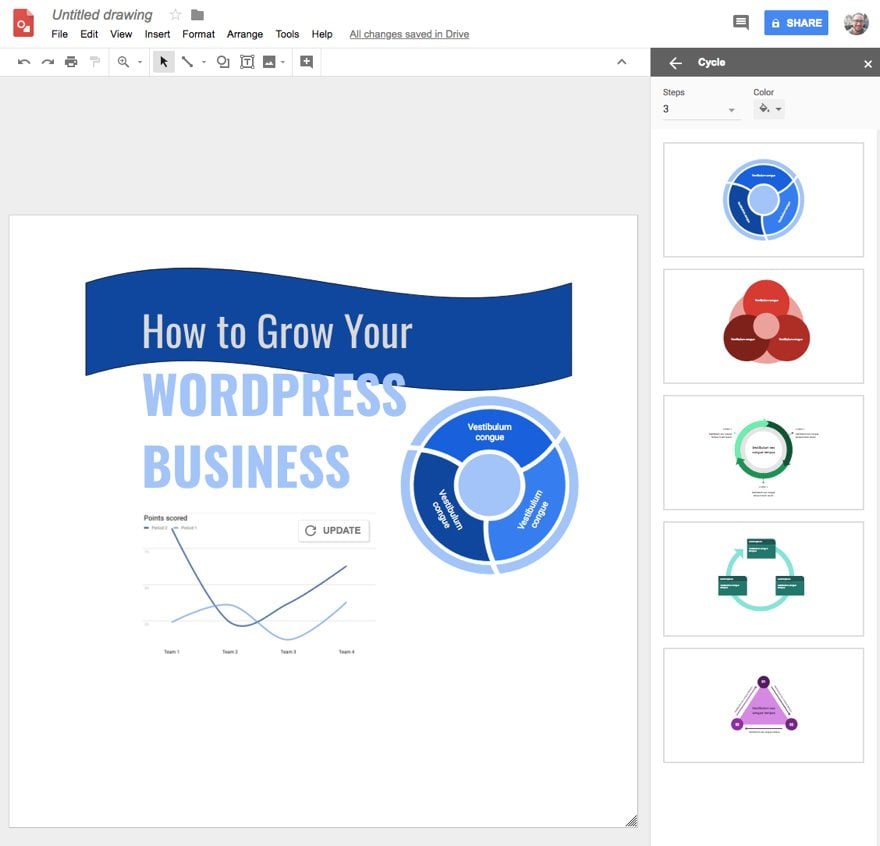 24. Connect Google Drive Apps with Other Apps with Zapier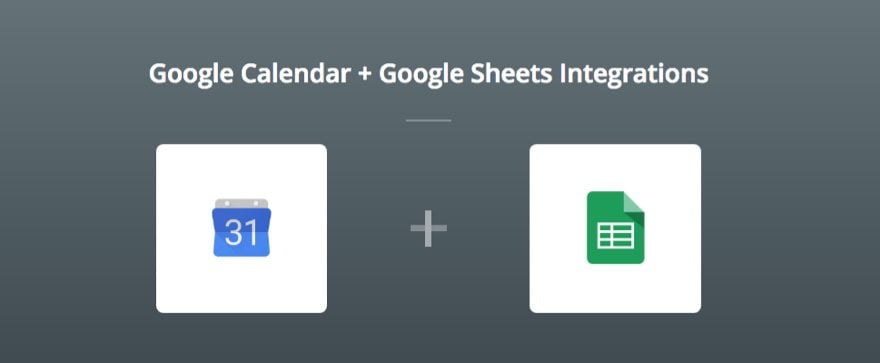 Zapier is a popular online software that allows you to share data between more than a thousand apps you use everyday. And yes, you guessed it. There are a lot of connections (or zaps) you can create with Google Apps. You can even create zaps to connect Google Drive with WordPress to create backups of your posts on a Google text file or log WordPress posts to a Google Sheets spreadsheet. And that is just a few examples. You can even connect different Google apps together and create Google Calendar events from a new Google Sheets spreadsheet row (or Google Form entry).
This kind of integration can automate tasks for your business and save you time and money.
25. Security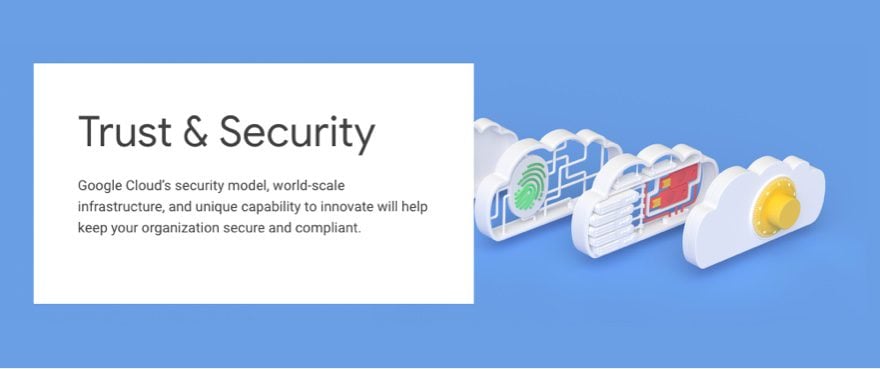 Security tends to be a luxury we take for granted until, of course, we don't have it. Google does seem to take security seriously, building their core security infrastructure into all of their services. Plus, there are ways to make your account more secure with things like 2-step verification.
Google Cloud Storage also seems to have a security model that your WordPress business can trust. I'm not saying it going to be the best fit for your company, but it may be a smart solution for Google fans.
Drive Off Into the Sunset
Chances are that you already use Google Drive in some way for your WordPress business. That's great, and you probably have seen how much it can help. Hopefully, though, we've hit on some ways that you and your team can really get more out of the service. Not everything will work for every one, but as we've implemented a lot of these around here at ET, we've definitely noticed a difference in how much more work we get done and how much nicer it is to get that work done.
How do you use Google Drive to power your WordPress company? Let us know in the comments!
Article featured image by Andrew Rybalko / shutterstock.com
The post 25 Ways Google Drive Can Help Power Your WordPress Business appeared first on Elegant Themes Blog.