Quickly Identify And Access
Element Design Settings
Now it's even faster and easier to identify and access design settings for module sub elements.
Today we are releasing yet another major design efficiency improvement for Divi, making it easier and faster to identify and access design options for every element on the page, including module sub elements. These new Quick Access options make it easier to understand which design settings affect which elements, and more importantly it allows Divi designers to access those settings more quickly.

Design Things Faster
With Quick Access
Stop hunting through long lists of design settings and jump directly to your desired option group using the new Quick Access buttons.
We want to embrace the Visual nature of the builder in new ways and give designers every opportunity to leverage visual design to improve their workflow. When you open a module settings, some of the beauty of the visual builder is lost in the tedious task of hunting through long lists of options as you try to modify specific elements. Luckily, those days are over.
Quickly Access Design Settings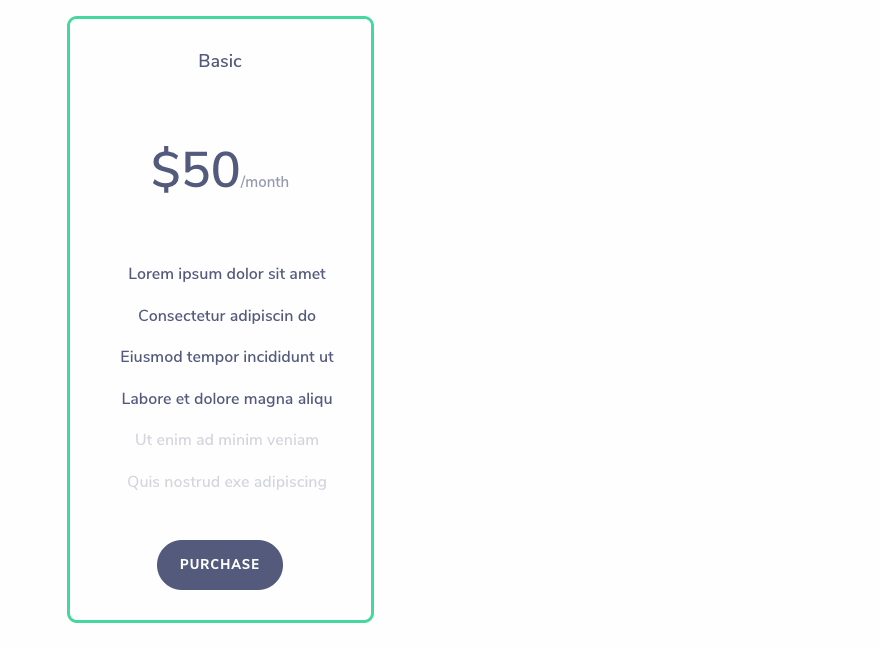 Now, when you are editing a module, you can hover over the module to reveal its sub elements along with Quick Access editing buttons. When clicked, these new quick access buttons will take you directly to the relevant design settings for that particular element within the module. No need to hunt through the module settings to find a desired option group. This makes it so much easier to understand a module's structure and how each option relates to the module's design.
Easily Understand Design Settings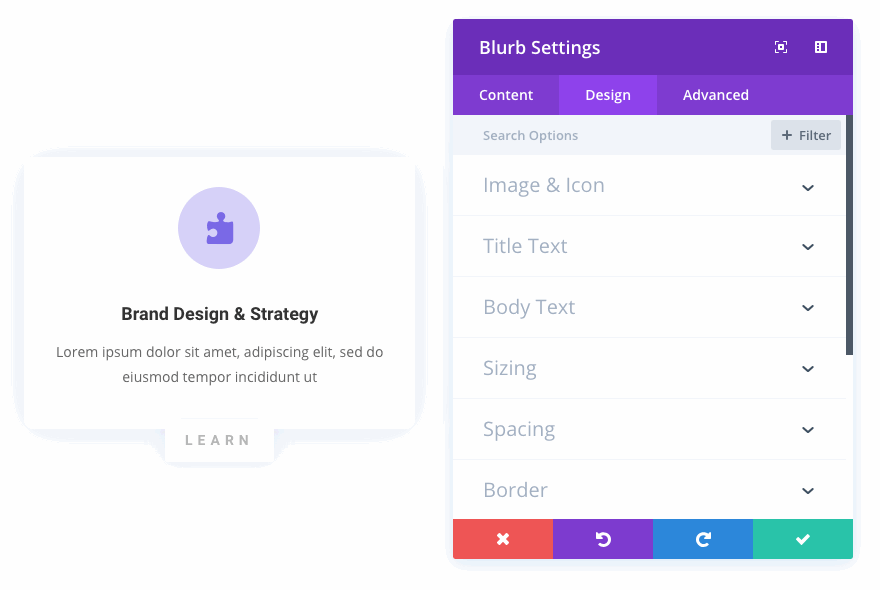 The new system also makes it easier to identify relevant elements on the page while navigating module settings. As you search through options, Divi will indicate which module element each option group belongs to. You can quickly hover over the list of options and use the visual cues to identify your desired settings and begin customizing each element.
The new Quick Access options are available today, so download Divi and take them for a spin. Let us know what you think if the comments and don't forget to check back next week for even more great Divi features coming your way.

Join, Renew & Upgrade Today For 10% Off!
Join the most enthusiastic and loving WordPress theme community on the web and download Divi 3.0 today. Using the new Visual Builder, you can build websites faster than ever before with its incredibly fast and intuitive visual interface. You have to see it to believe it!
Join Today For 10% OFF!
Renew Your Account Today For 10% OFF!
Upgrade Your Account Today For 10% OFF!
The post Divi Feature Update! Design Pages Even Faster Than Ever Before With Divi Quick Access appeared first on Elegant Themes Blog.