Search Engine Optimization (SEO) and Search Engine Marketing (SEM) are both essential to online success. However, these terms are commonly used interchangeably. Understanding the differences between SEO vs SEM is important for using both strategies to your advantage.
In this post, we'll discuss both SEO and SEM. After explaining the key differences between SEM vs SEO, we'll outline some of the best practices for using them together in your marketing strategy. Let's jump in!
An Overview of SEO vs SEM
To fully understand SEO vs SEM, it helps to learn about the two practices individually. Let's take a look at how SEO and SEM work!
What Is SEO?
SEO is the process of improving the visibility and rankings of a website in Search Engine Results Pages (SERPs). You can do SEO by optimizing your website content, structured data, and on-page elements such as page titles, metatags, and anchor text.
SEO also involves building high-quality backlinks from other websites. In addition to creating and publishing highly relevant and optimized content, it's also helpful to optimize images.
Using WordPress SEO is essential for ensuring your site reaches your target audience. If your content ranks higher in the SERPs, you stand a better chance of gaining more website visitors.
Many factors can affect SEO, from site speed to User Experience (UX). Google has a range of signals that its algorithm uses to index and rank sites.
What Is SEM?
SEM is the process of marketing a website or web page using paid methods. The goal of SEM is to improve the site's visibility in the SERPs via ad space. To do this, marketers usually use Google Ads to bid on keywords for Pay-Per-Click (PPC) advertising. This ensures that their advertisement will show at the top of the SERP results when a user searches for their particular keyword.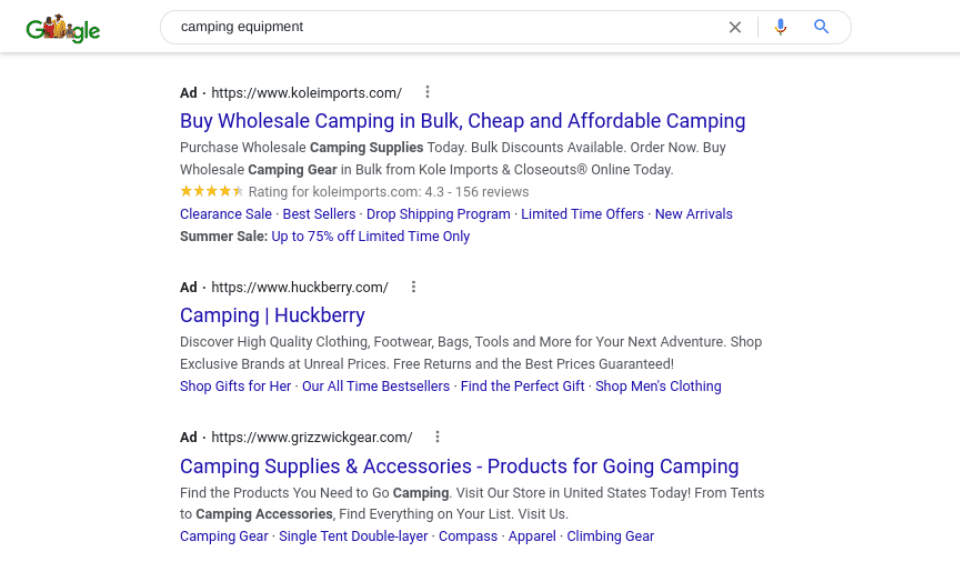 An SEM strategy can also involve buying ads on social platforms like Facebook..
There are several key differences between SEO and SEM. The most obvious is that SEO is less costly than SEM. Using SEM is also a faster way to achieve results than SEO, which can take months or even years to pay off. However, SEO typically has a higher Return On Investment (ROI) than SEM because it generates organic traffic that you don't have to pay for.
Should I Use Both SEO and SEM?
Ideally, you should be using both if you are serious about growing your online marketing strategy and business. However, it is always a good idea to check out how your site is currently performing in the SERPs before jumping into SEM.
If you haven't implemented SEO techniques successfully to start growing organically, implementing SEM with PPC advertising might not be the best move yet. A better solution might be to take a deep dive into your current SEO strategy and start growing in the ranks organically first before you start taking a deep dive into your pockets for paid SEM.
If you do have a successful SEO strategy in place and have done the groundwork for long-term SEO success, then SEM with PPC advertising could be a great addition to your marketing strategy. Not only would this boost your traffic, but it will also allow you to collect valuable analytics data through your SEM campaigns which could help you improve your SEO strategy even more.
Also, if your goal is to market your product or service for an upcoming event or time of year (like a holiday), SEM with PPC can definitely be worth the investment regardless of your organic SEO.
4 Best Practices for Using SEM and SEO Together
There are several best practices for using SEO and SEM together in a marketing strategy. Let's look at some of the most common approaches for your campaigns!
1. Consider the Key Factors
Many marketers ask themselves whether using SEO and SEM is the smart move. It is safe to say that both play important roles in any online marketing strategy. However, there is no one-size-fits-all answer. When deciding how to advertise your products or services online, there are several factors to consider, including your:
One significant difference between SEO and SEM is that SEO is less costly than SEM. Though there are some great free SEO tools out there, the best premium SEO tools will require some cost. However, using basic SEO techniques, it is possible to earn higher web traffic levels without spending any money. In comparison, with SEM, you will need to spend money on advertising to generate more traffic which can be considerably more costly.
So, sticking with SEO is the better option if you have a limited budget because it doesn't require much expenditure (if any). However, if you have a larger budget and want to improve your visibility in both organic and paid search results, then SEM is the better strategy.
Moreover, SEM can deliver results faster if you have a higher budget. You won't need to wait for Google (or other search engines) to index your content and rank it. Instead, you'll appear in the paid search results. This is great if you have a shorter marketing timeline.
2. Target the Same Keywords
Another best practice for using SEO and SEM is targeting the same keywords. This approach will help you dominate SERPs and get the most visibility for your website.
Targeting the same keywords in both SEO and SEM campaigns can help you track your progress over time. It can save you time and money by not managing two separate keyword lists.
However, there are some important things to remember when targeting the same keywords. Firstly, it's essential to ensure your website is optimized for SEO before running SEM campaigns.
It's also crucial to thoroughly research your keywords to ensure they are relevant to your business. You can use a handful of keyword tracking tools to conduct your research, such as the Google Keyword Planner: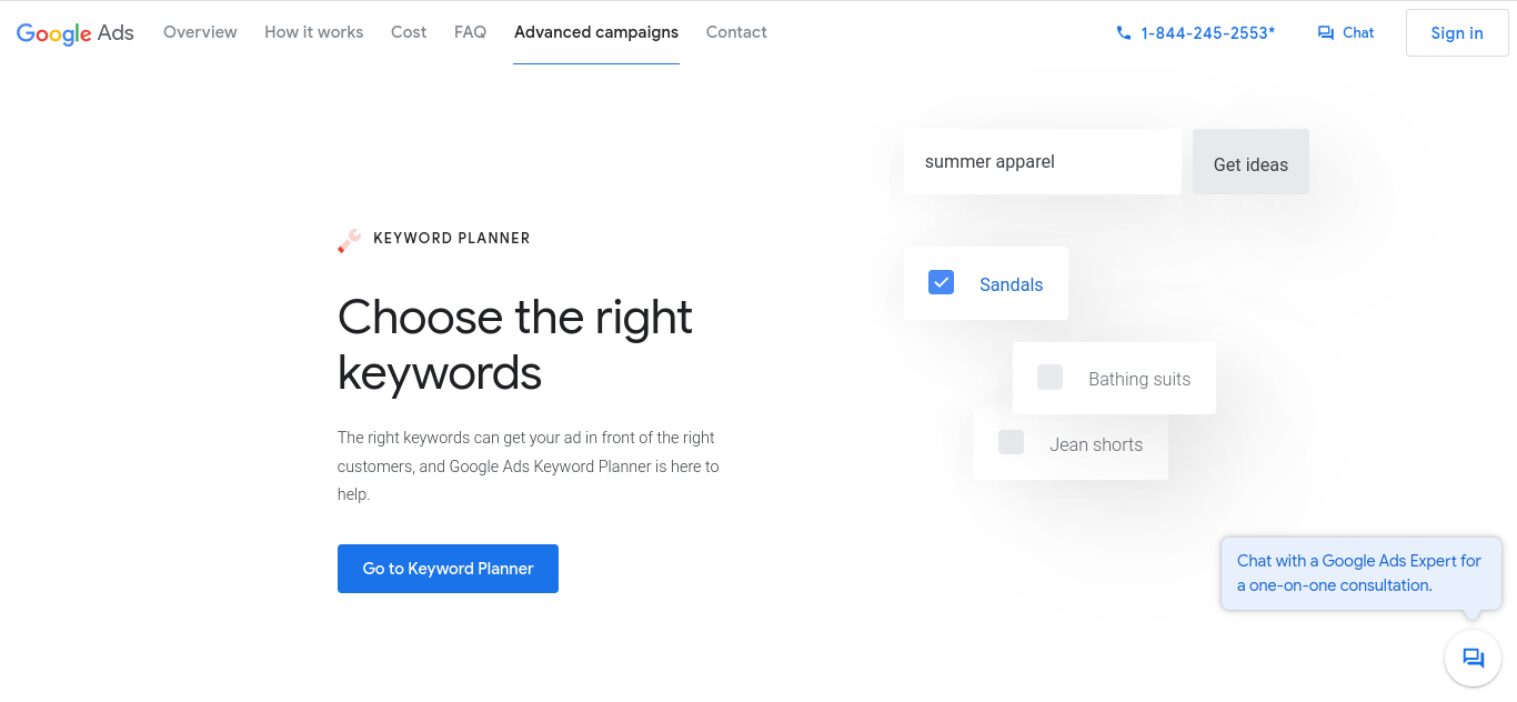 This tool can help you discover relevant keywords and assess their popularity and competitiveness. Doing so can enable you to build more focused and targeted SEO campaigns.
3. Use PPC to Supplement SEO Efforts
As mentioned earlier, it is common to use Pay Per Click (PPC) ads to supplement your SEO efforts. This approach can help you get immediate results for particular keywords while waiting for your SEO efforts to pay off.
By using paid search ads, you can reach potential customers actively looking for the products or services you offer. Since you only pay for these ads when someone clicks on them, buying them can be a cost-effective way to generate leads and drive sales.
Another great way of using PPC to supplement your SEO efforts is by bidding on branded keywords. This strategy can help you entice visitors who are already familiar with your brand. Targeting branded keywords can also boost your brand awareness and reach potential customers who may not be familiar with your business yet. And depending on the popularity of the keyword, the cost per click varies. That's why it is important to set a keyword budget and make sure that your ad link redirects to a page built for conversion. You don't want to waste those clicks.
You can also use negative keywords to exclude irrelevant keywords from your campaigns. For example, if you sell women's clothing, you could use negative keywords so that your ads don't appear for searches such as "men's clothing" or "kids clothes."
Finally, you can leverage ad extensions, which are additional information you can insert into your ads, such as your phone number, address, or a Call To Action (CTA). These elements can give potential customers more information about your business and what you have to offer.
4. Continuously Track Your Results
When using SEO and SEM strategies together, it's important to test and optimize your campaigns constantly. This process involves trying different ad copy, keywords, and targeting options. Then, you'll need to keep an eye on conversions and analytics through a platform such as Google Analytics: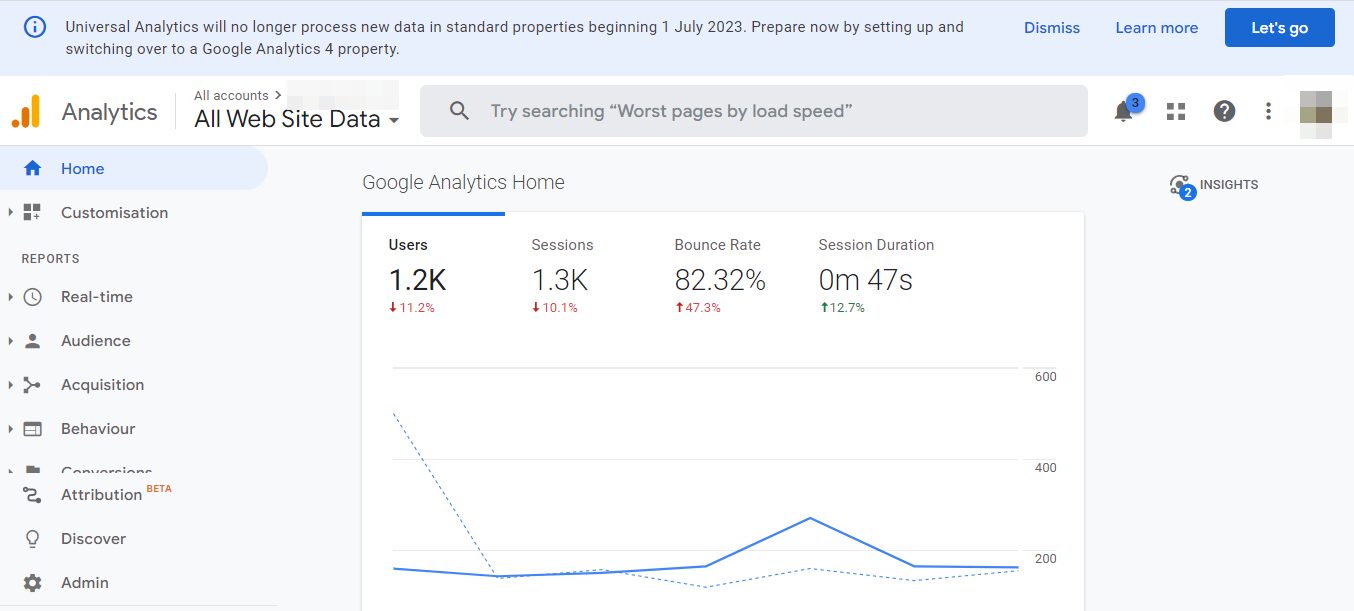 Tracking your results lets you see what is working and what isn't. Then you can adjust your strategy as needed to continually improve your website's visibility and rankings.
Conclusion
Both SEO and SEM have their advantages and disadvantages. Therefore, it's essential to consider which marketing approach is right for your business before you start investing time and money.
One of the most significant differences between SEM and SEO is that the former is less costly than paid advertising. However, as discussed in this post, you can use SEO and SEM together to create a comprehensive marketing strategy and achieve your desired objectives. By utilizing both techniques, you'll be able to reach a wider audience and improve your chances of success.
Do you have any questions about SEO vs SEM? Let us know in the comments section below!
The post SEO vs SEM: Differences and Best Practices appeared first on Elegant Themes Blog.