One of the many advantages of WordPress is the vast amount of free and premium themes available. Another advantage is the number of page-building themes and plugins that make it easy to create your own designs. Between all of these options, WordPress can create any type of website.
One problem with having this many options is it can be difficult to know exactly which route to take. In this article we'll discuss choosing a WordPress theme vs builders to help you decide which is best for you.
WordPress Themes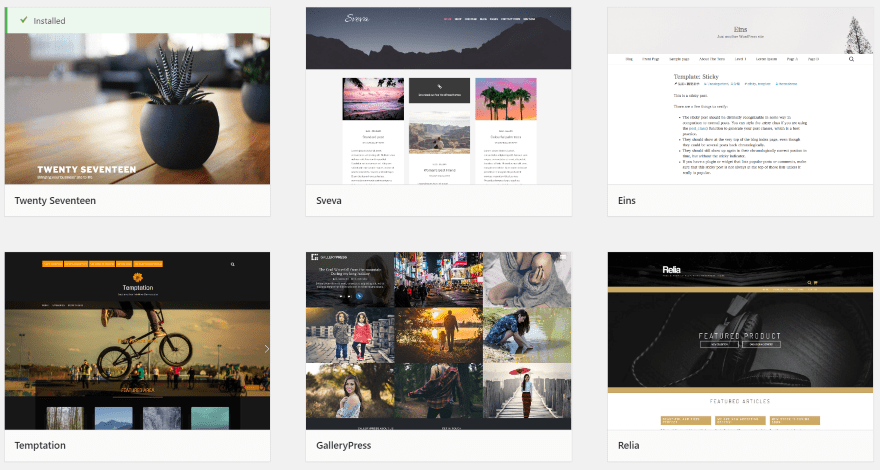 Every theme is different, but most single-use themes typically have two layouts (one for the blog and archives, and one for all the pages), limited colors, no sidebar options, no built-in elements, no special customization options, can be customized with CSS, and requires plugins for additional features.
Many are designed for a specific purpose such as websites, blogs, magazines, or eCommerce. Some focus on specific fields such as photography. Many are for general use. Some of the most popular themes are those that are included with WordPress by default. They're named after the year they were released. These are the themes I'll use in my examples.
WordPress Theme Features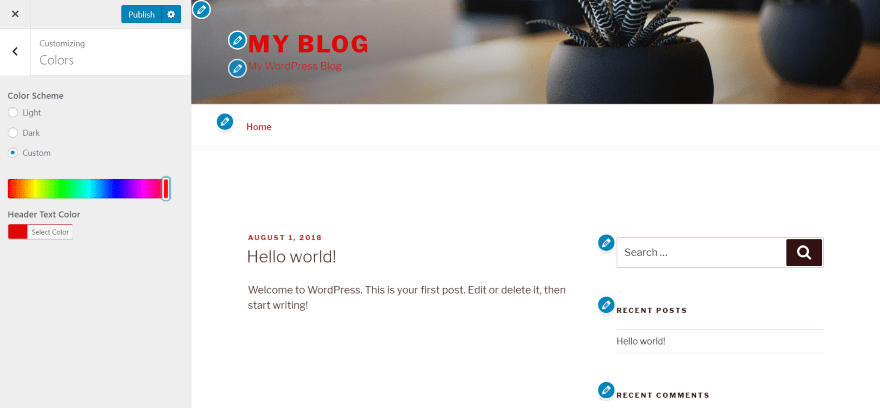 Practically all WordPress themes have a theme customizer with a few basic features. Here are the theme customizer's color options for Twenty Seventeen. It has a light or dark color scheme, or I can adjust the titles and highlights with a custom color. I can also adjust the header's text color.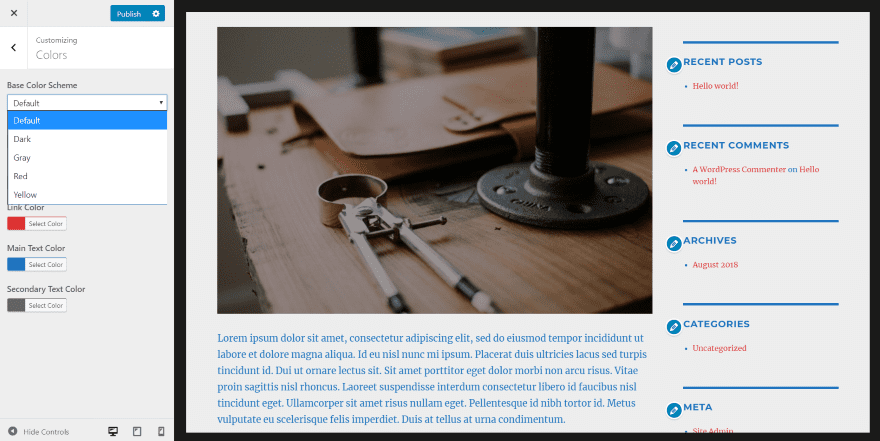 Twenty Sixteen provides a different set of color options, which includes base colors and a few customizations for main text, links, etc. It also adds a setting to change the background color.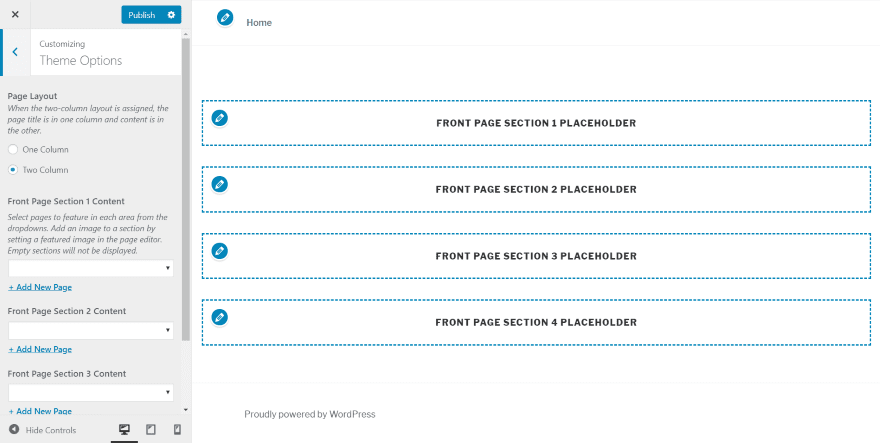 Twenty Seventeen includes a new theme option if you use a static page as the homepage rather than your latest posts. The theme options add a new layout feature where I can choose a one or two column layout. Here it's allowing me to select pages to appear in the columns.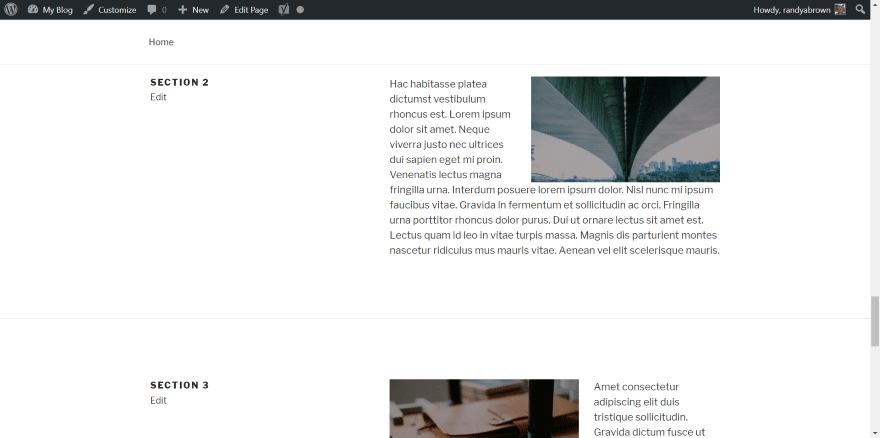 The homepage now displays the standard page as before, but the bottom of the page includes all of the sections and displays the page I've created and assigned to each section. This is an interesting way to create a homepage. This feature isn't available in Twenty Sixteen, so the bottom portion of the page was deleted when I changed themes.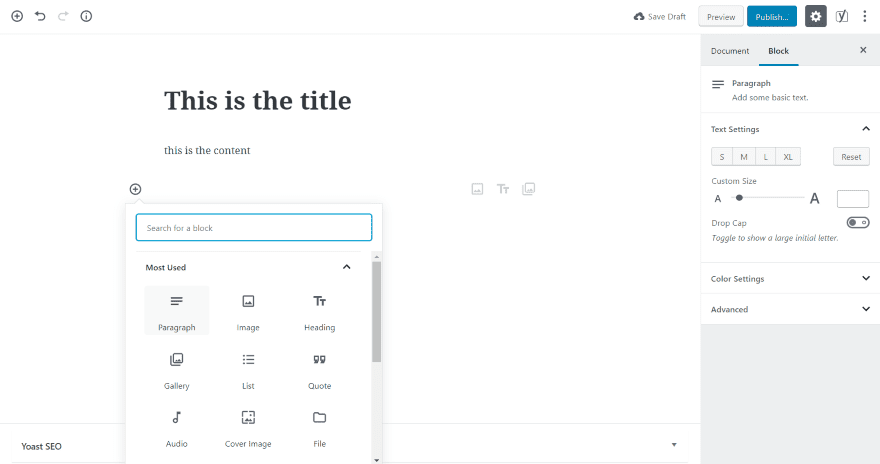 Currently, you can use either the classic editor or soon-to-be-default Gutenberg editor. Layout design with Gutenberg is limited, but it does have a few blocks, colors, and layout options to create interesting content for pages and posts.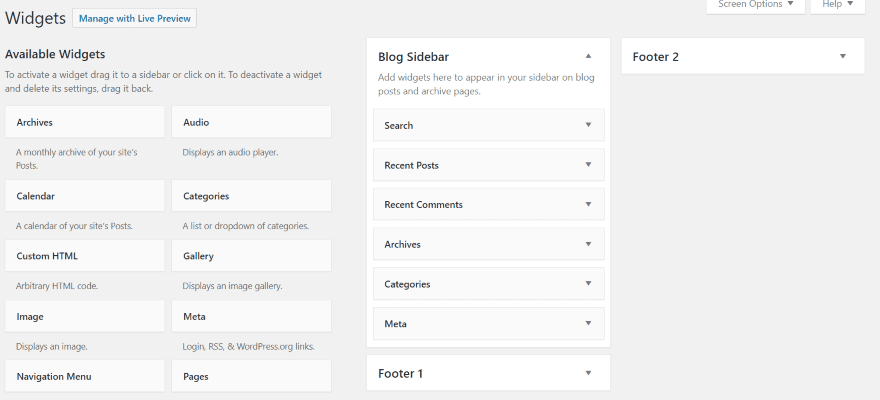 The sidebar in single-use themes is usually in a fixed location. You can still add the widgets you want in the sidebar, but you can't easily change the sidebar's location or turn it off. If you have the option to disable it, it's usually site-wide rather than on a per-page or post basis. In the example above (from Twenty Seventeen), I have three widget areas- one sidebar and two footer locations. It doesn't allow me to add more.
Pros
No layout design needed
Your website can be running quickly
Small learning curve
Basic customizations
Custom CSS in the theme customizer
Massive library of free and premium themes
Cons
Can be a common design
Not flexible to design needs
Difficult to modify later
Features (sliders, galleries, etc.) have to be added via plugins
All pages have the same layout
Sidebars fixed
Widget locations fixed
Have to change themes to get new layout designs
Builder plugins work within the constraints of the theme
No page templates
Limited design options for post content
Requires heavy coding for layout customizations
Some free themes include ads or other undesired code
WordPress Builders

There are lots of theme building themes and plugins available. Most are similar and work with drag and drop elements to create custom pages and post layouts. Every element, including the page itself, sections, rows, columns, and the modules, can be styled individually. Those styles can be exported and imported.
Many include a library of pre-made designs that you can load and modify, and some have free and premium layouts and child themes to help you get started quickly. Most include everything you need but they can be expanded through free and premium addons.
The themes and plugins are multi-purpose and can build practically any type of website you can imagine. Layouts and child themes cover every genre. Build websites, blogs, magazines, online stores, and much more. Some include images that are free to use.
WordPress Builder Themes and Plugins Features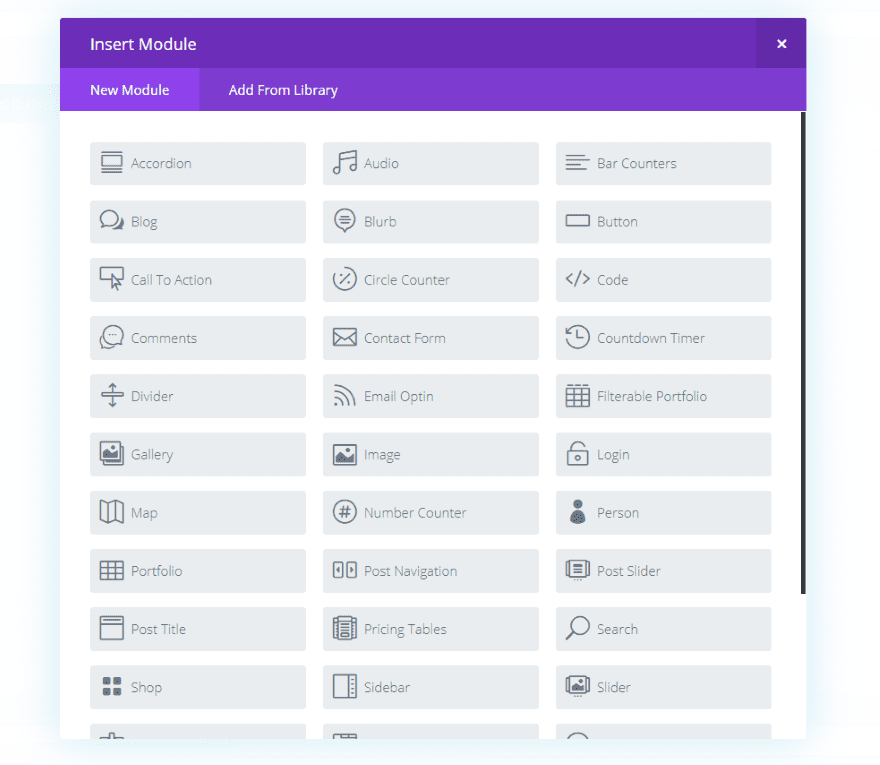 Themes and plugins with builders include lots of elements to build pages and posts with. Elements take away the need for plugins and add features such as maps, toggles, accordions, code modules, sliders, galleries, blurbs, buttons, counters, portfolios, optins, forms, navigation, search, pricing tables, sidebars, shops, testimonials, comments, blogs, and lots more. Every element can be customized with easy to use controls and you can create global elements to reuse on other pages and posts. Many include animations.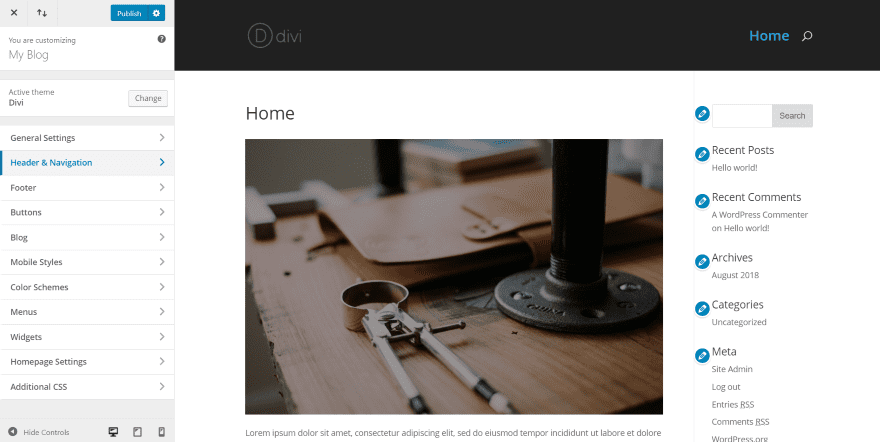 Some add new features to the theme customizer so you can customize elements such as headers, footers, page widths, fonts, colors, buttons, etc.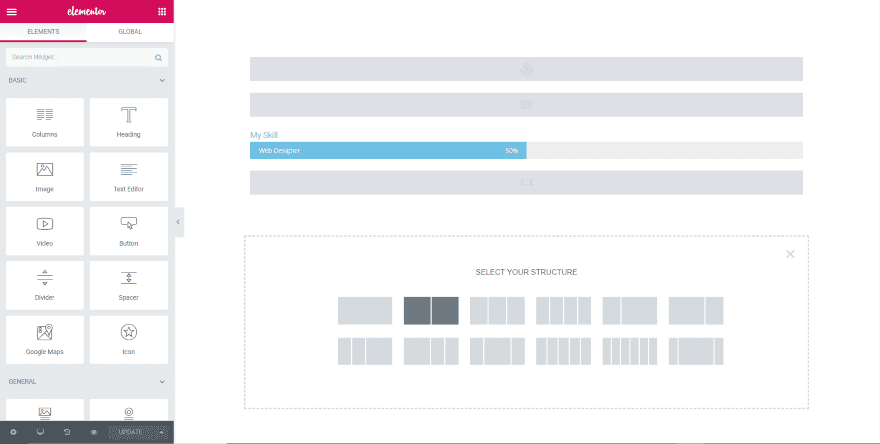 Create layouts with multiple columns and customize each page, section, row, and column independently. Place background colors, images, or video behind each one and style them with gradients or overlays.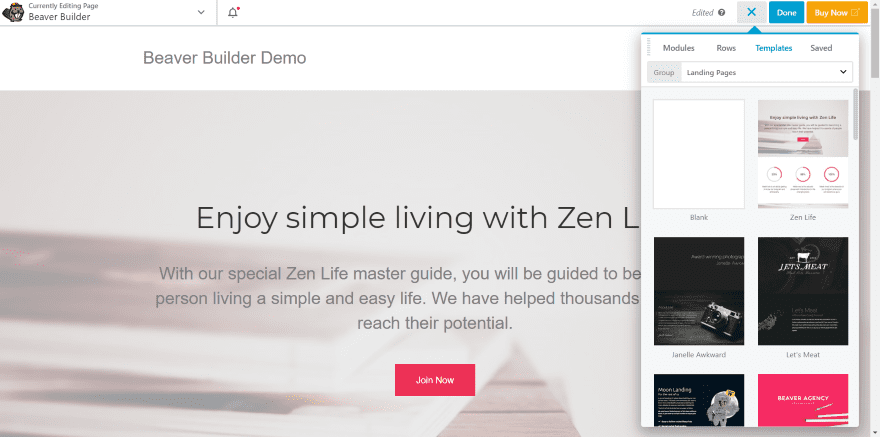 Create pages to save in your library, and import and export your designs. If you're not a designer you can still have a professionally designed website by using a pre-made layout or child theme. They provide a great starting point and you can modify it to suit your needs. From dozens to hundreds of layouts and child themes are available for any genre and they can be loaded into your site with a single button click.

Build from the front-end, back-end, or both. You can preview your design before publishing the content.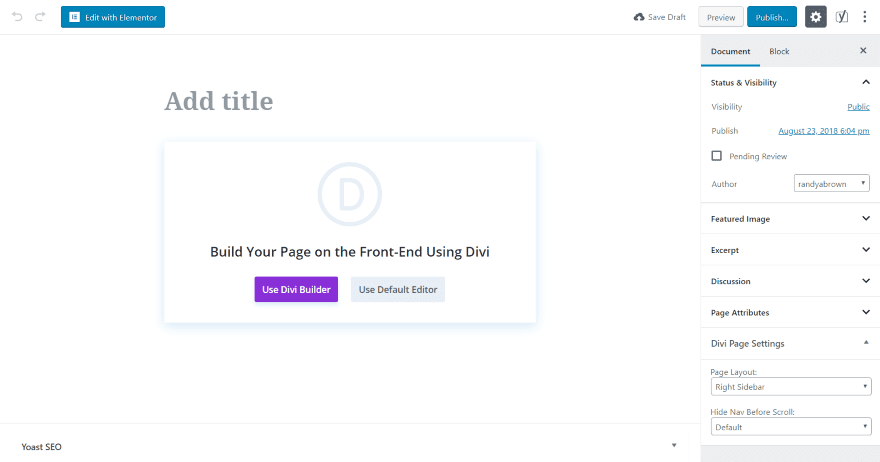 Some of the builders are compatible with Gutenberg. If you choose the builder, it will work the same as it does with the classic editor. You can choose your page layout settings and templates from the backend before selecting the builder.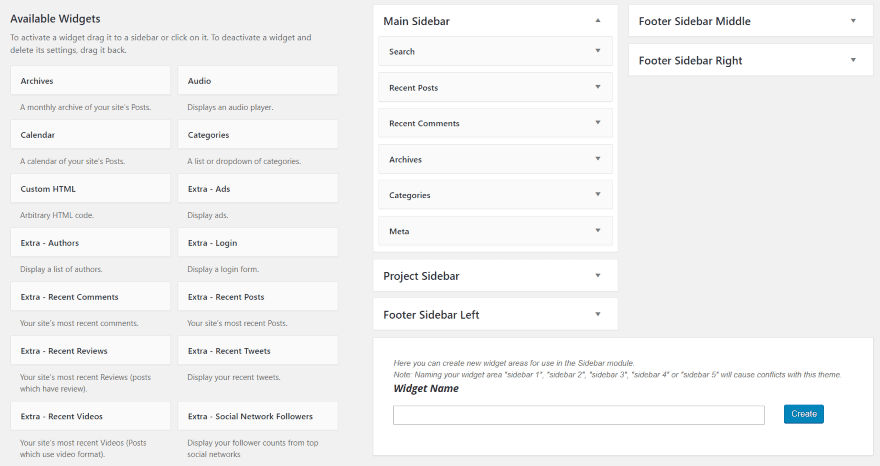 Some include new widgets, new widget areas, and the ability to create more widget areas using the built-in widget-builder.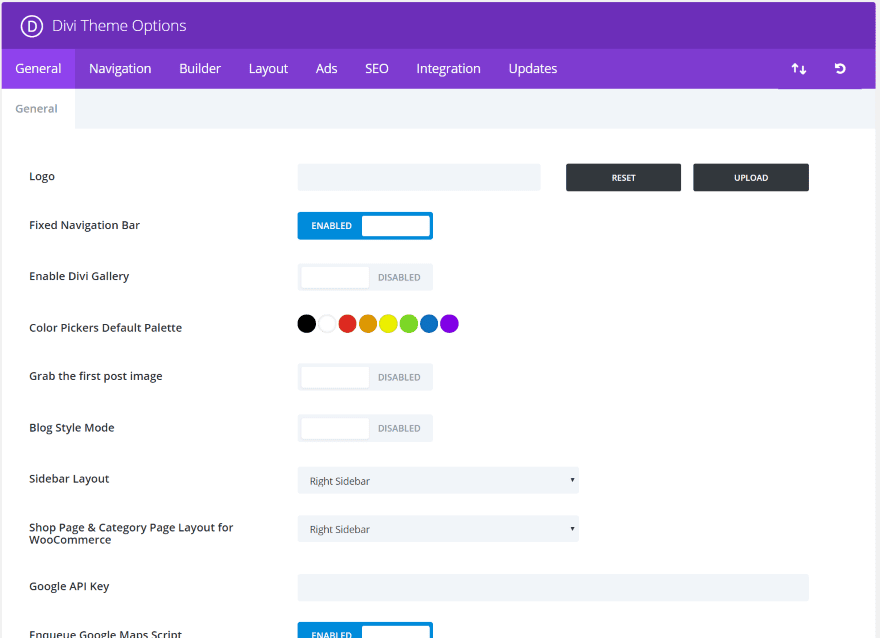 You can also choose to display the sidebar on a per-post level if you want and decide where it displays or set the default in the theme settings or options.
If the theme or plugin doesn't have a feature you need you can still use regular WordPress plugins to add it. You can also get addons for the specific themes and plugins, so your builder of choice can be expanded with the features you prefer.
Pros
Design options for pages and posts
Elements built in
Reduces need for plugins, which reduces issues of plugin conflicts
Backgrounds
Layouts
Child themes
Free versions available
Some add custom widgets
Customizable widget locations
New customizer settings
Theme settings
One theme can build everything
Design in real time from the frontend
Support
Large community
Page templates
Intuitive interfaces
No coding required
Faster development
A/B testing
New features and improvements are added often
Most allow you to try before you buy or a money back guarantee
Cons
Design or build it yourself isn't for everyone
Advanced features are premium
Can take a while to have your website ready
Larger learning curve
Might have to continue using the plugin in order to retain the design
It's easy to create a bad design
Ending Thoughts
WordPress Themes – Single use themes are great for those who don't need much customizing and want to get their website running quickly. Even if you do want a few customizations you can find a theme that already has the layout you want and you can make simple CSS customizations to make it stand apart from the others. There are so many available that it's easy to find a theme that looks great for practically any purpose.
WordPress Builders – WordPress page building plugins and themes are great for those who want a fully customizable website. They're also a great choice for anyone that creates websites for clients. They give you a place to start and you can add to the design to create something unique without having to build from scratch every time. You can even create your own designs and reuse them for clients, or sell your designs in the marketplaces or from your own website.
We want to hear from you. For WordPress themes vs builders, do you prefer a single use WordPress theme or a WordPress page builder/plugin? Let us know in the comments.
Featured Image via johavel / shutterstock.com
The post WordPress Themes vs WordPress Builders: Which Should You Choose? appeared first on Elegant Themes Blog.